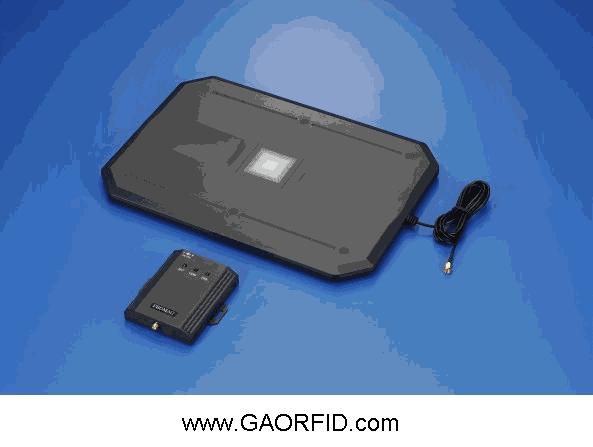 Toronto, Canada – GAO RFID Inc. is offering this 13.56 MHz high frequency RFID reader/writer with antenna which can be used as a smart checkout multi tag solution. It is specially designed for many applications including jewelry management, laundry management, document tracking, books and video rentals.
This high frequency RFID reader/writer, model 233004, can read multiple tags from a distance of up to 30 cm. It provides for easy installation and is a suitable hardware solution that can be integrated into POS systems where multiple tag reads for long lines are required.
This smart reader/writer operates at a baud rate of 19200 bps. It is compliant with ISO15693 standard and communicates with a computer via an RS232 interface. It offers 3 LEDs for efficient status indication. It has many technical certificates including CE, FCC CE and FCC. In addition, it is encapsulated within a water and dust resistant ABS case allowing robust operation even in harsh environments.
The 13.56 MHz HF RFID reader writer belongs to GAO's family of 13.56 MHz RFID Readers. Other featured products in this line are Biometric RFID Terminal which is equipped with a 630 MHz high speed Multi-Bio processor and a high definition infrared camera enabling user identification even in dark environments, Mifare Ethernet RFID Reader which is especially suitable for applications such as access control, time attendance, guest registration, authorization identification and identity authentication and 13.56 MHz RFID Smart Reader which reads EVM 2000 cards, series IC cards compatible with ISO14443 and ISO15693 protocols. GAO's family has provided a lot of featured products with good quality, competitive price and good service and is well accepted by most customers in North America.
For sales inquiries please contact:
1-877 585-9555 ext. 601 – Toll Free (USA & Canada)
1-416 292-0038 ext. 601 – All Other Areas