Construction Industry | RFID Solutions
Track Visitors & Gain Insight
Grant access to your event and track visitors to see what exhibits they visited, how long they stayed. 
RFID & Construction 
The Construction industry encompasses three broad sectors: residential, non-residential, and engineering. The latter sector includes the construction of water and sewer lines, oil and gas pipelines, power and communication lines, as well as streets and bridges.
Within every sector, the requirements of attaining cost optimization and supply chain efficiency while ensuring safety are the top priorities. Using GAO RFID's suite of RFID solutions, managers will realize that these requirements are both achievable and sustainable.
Construction Industry Business Challenges: How RFID is the solution
If your organization builds residential homes, commercial buildings, natural gas pipelines, or are into heavy civil construction, you may face challenges that are typical in the Construction industry.
These challenges can be controlled and overcome by using RFID technology. Here are some examples:
Every construction site requires a large inventory of equipment in order to complete the project successfully. Earthwork, concreting, and hoisting equipment, as well as IT assets are expensive and need to be tracked for efficient use and prevent loss. Moreover, the maintenance of all equipment needs to be conducted on schedule to ensure that they are ready for use when needed.
By using RFID, you can track heavy equipment and tool usage  and identify its locations under extreme conditions in real-time. 
Since construction materials are a large portion of the total cost of construction projects, the management of materials at the inventory level are crucial for the success of any project. Tracking and locating materials in construction sites is a major concern; know exactly what you have on-site to avoid over ordering and accurately forecast when you need more materials to avoid construction delay. If the inventory of material resources is clearly known, cost overruns can be reduced, resulting in completed projects that are highly profitable.
Tagging construction materials with RFID tags allows you to track the items shipped to work sites and know when they are consumed.
In an environment where the job site has multiple personnel performing different tasks at different hours of the day, managing personnel tasks and monitoring the time used to complete these tasks provide a way to ensure productivity. In addition, when safety becomes a concern and muster calls are conducted, knowing who has reported to the assigned areas is crucial to maintain complete site safety.
By wearing RFID badges, personnel can be tracked and located across the jobsite to monitor job productivity and keep project sites safe. These badges also can be integrated with existing payroll systems to automate HR processes.
Most industrial job sites have many zones and require the operation of different heavy machinery. Keeping access to these zones secure and limiting the operation of machinery to only certified personnel is a daily priority for site managers.
RFID badges programmed to grant access to certain zones and allow only certified personnel the ability to operate specialized machinery keeps both personnel and job sites safe.  
We are here for you.  We can help tailor any RFID system around your construction client's needs including custom reports and software solutions combined with all the right hardware. 
Our experts are here to help you with all questions, needs and support. 
Find your RFID solution
GAO RFID Inc. offers the Construction industry a comprehensive collection of RFID solutions that help to boost business performance. Our RFID Solutions are purpose-built for the following sectors:
| | | |
| --- | --- | --- |
| Residential Building Construction | Non-Residential Construction | Water & Sewer Line Construction |
| Oil & Gas Pipeline Construction | Power & Communication LIne Construction | Highway, Street & Bridge Construction |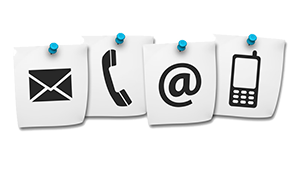 Would you like to know more about RFID Systems and how they can help your construction business or site?
Please contact us and one of our experienced sales staff would be more than happy to answer all your questions!