A leading global supplier of optical filters uses RFID to track work in process in its Ottawa manufacturing facility. A truck parts plant in Mexico uses RFID to track partially finished goods through the paint process. These are just two examples of where GAO's RFID solutions are being used to improve real time visibility and quality to the overall manufacturing process.
RFID Solutions for the Manufacturing Industry
For today's manufacturer, RFID has become an indispensable tool that lets organizations see their entire process in real-time. Applications built around RFID can help report immediate deviations and exceptions to any process. RFID has allowed companies to build authentication and confirmation into previously error prone processes. RFID is eliminating costly mistakes resulting in fewer manufacturing errors due to using wrong parts or wrong specification settings. RFID is being used to locate semi-finished goods and eliminate costly delays due to lost or hard to find inventories. RFID works hand in hand with Six Sigma. While Six Sigma seeks to improve the quality of process outputs by identifying and removing the causes of defects, RFID let's a company identify, time stamp and confirm the location of all measured elements.
This is why manufacturers today look to RFID technology to help them run more efficient operations that help minimize production down time, optimize material and parts inventories, improve and maintain optimal labour output.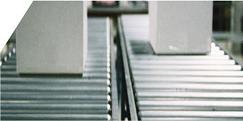 GAO RFID can help companies regardless of their requirements. GAO RFID has the broadest selection of technologies. In addition to improving manufacturing performance, RFID is being used to improve safety. RFID is being used to authenticate operators to ensure only properly trained personnel have access to potentially dangerous equipment or sensitive information.
Benefits include:
Real-time tracking of inventory, part kits and sub-assemblies
Maintains current item information on the tag – ideal for managing production of complex or customized products and assemblies, eliminates the need for separate paperwork on assembly status and content
Can automatically notify the central product database when each process has been completed
Field personnel can use RFID tag information to determine product features, date of manufacture, revision levels
When errors are detected the ability to track at the item level reduces the impact of quality recalls
We Have Your Solution
GAO RFID's Sales Engineering Team will help you design and deploy a solution that will satisfy your requirements and budget . To find out how to meet the challenges in your manufacturing environment please contact us at sales@gaorfid.com, send us an inquiry, or call us at 1-877-585-9555 or 416-292-0038, ext 601.