RFID Specimen Tracking System
Lab Accuracy for Patient Safety.
Track samples in real-time to enhance productivity!
What can our RFID Specimen Tracking do for your Laboratory?
The GAO Specimen Tracking System is a complete solution that tracks specimen samples in real-time as they are collected and progress through the delivery cycle to their destination laboratories. Once securely received, the specimen can continue to be monitored, allowing laboratories to maintain inventory and status accuracy.
The system is powered by four key components:
Specimen Tracking Tags affixed to transport vials, containers, and biohazard bags
Fixed and Handled RFID Tracking Devices
GPS Technology
GAO RFID Specimen Tracking Web Portal
These four components work together to track specimen as they are transferred from the community source to the central lab, or locally within a laboratory's departments such as from chemistry to microbiology. This ensures almost 100% visibility of the specimen's location throughout the diagnostic process.
The GAO RFID Specimen Tracking System empowers you to know exactly where specimens are on demand; here's how:
STEP 1: COLLECTION
Once a physical sample is collected, it is assigned an RFID Tag.
STEP 2: LABELLING

Key details of the specimen, including its patient information, origin, intended destination, and suspected disease are entered in the Specimen Tracking Software which connects the RFID Tag and the tag is associated with all of the specimen information to the database—making the specimen unique, identifiable and information rich.
STEP 3: TRACKING

An RFID Reader scans the RFID Tag assigned to the specimen and the information is synchronized real time with the server database which can be accessed simultaneously by personnel of various facilities, couriers, and laboratories. As the sample travels through each checkpoint, the RFID Tag is scanned where the GPS coordinates of the scan location are sent to web portal to enable tracking.
STEP 4: MONITORING
As all specimens are delivered and pass through their checkpoints, our Specimen Tracking Software allows users to login through a web interface to check on the location of the specimens. Once the samples arrive at the lab, it is scanned to complete the delivery cycle. The specimen information is automatically integrated into the laboratory systems and can then be tracked in-lab, allowing technicians to monitor specimen location, temperature, and current lab status throughout the diagnostic process.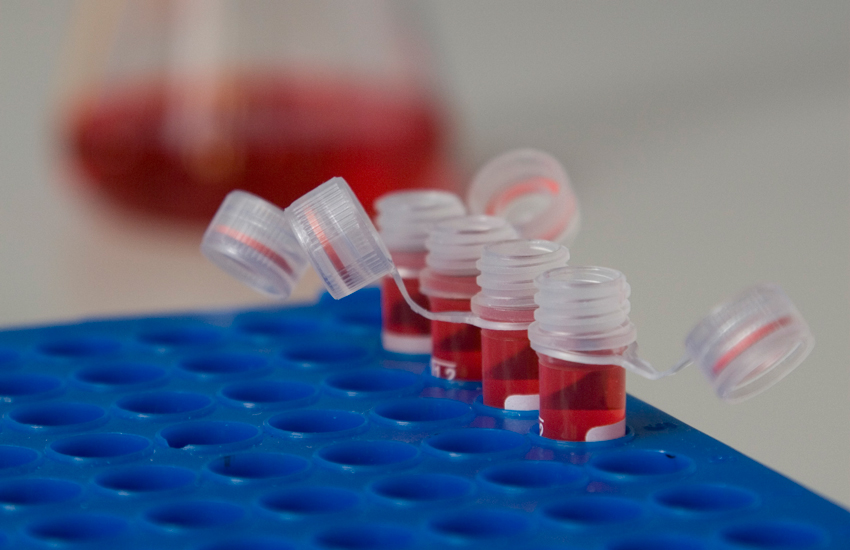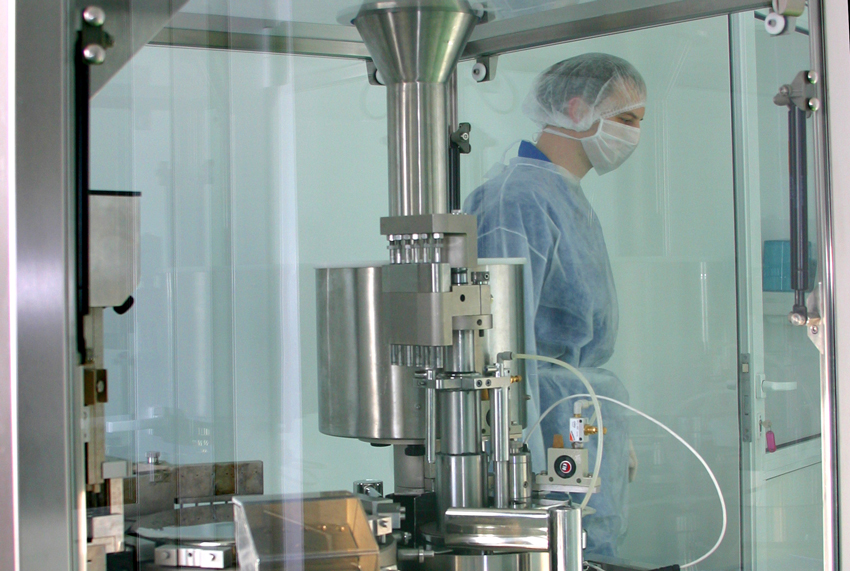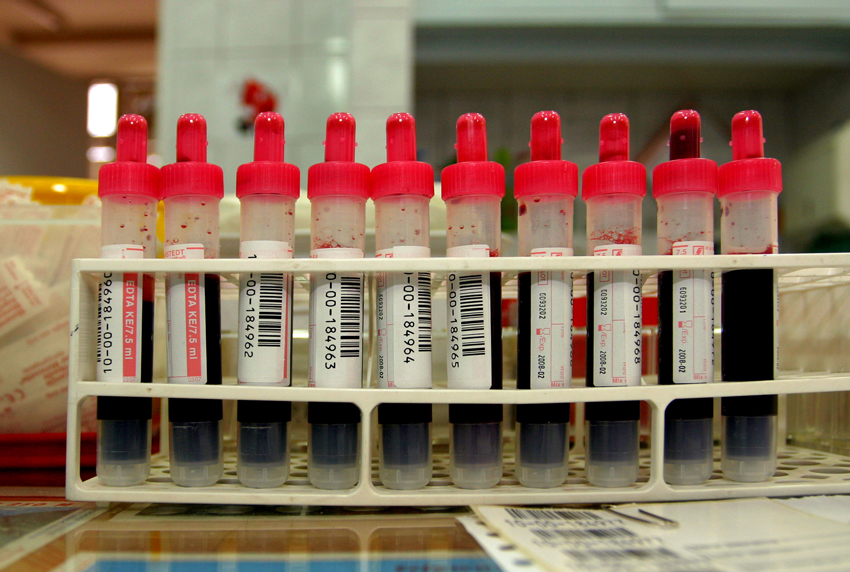 Date, Time & Point of Collection Info

Tracking Couriers While In Transit

Real-Time Visual Map View



Gain up to 100% visibility of specimen location in real-time as it is en route to the laboratory
Improve specimen handling accuracy by reducing labelling errors and avoiding misreading of information
Increase lab productivity by eliminating manual transcription processes and time-consuming searches
Reduce operation costs by going paperless and avoiding error-prone situations
How our Specimen Tracking System Helps
Each year, billions of medical samples are collected, transported and tested worldwide. Testing is a critical part of the diagnostic process, as it helps to monitor disease outbreaks and aids doctors to make patient treatment decisions. Being such a critical part of the diagnostic process, it is alarming that the industry still faces many challenges that cause improper specimen handling leading to medical errors, loss of productivities, increases in liabilities and risks to human health or even lives.
Our Specimen Tracking System is a complete, end-to-end solution for collecting, tracking, and monitoring medical samples that help health facilities and laboratories: reduce specimen labelling errors, prevent loss of specimens due to transport, improve overall operations efficiencies, reduce costs and liabilities, and save lives.
Click the sections below to learn more.
A typical laboratory handles many kinds of specimens such as blood, urine, excrement, saliva, biopsy.
Laboratories have long been using traditional handwritten methods to label, handle and track specimens. This type of system is error-prone, as one of the major problems being that writing on specimen tubes could be illegible. Many labs then evolved to using barcoding, which addressed the problem of failure to read labels in case of hand labelled samples. But users of barcoding systems soon found that among other deficiencies the barcode readers required precise positioning when scanning, could only read each specimen's barcode at a time, and had difficulties reading barcodes which frequently became dirty during collecting, handling and transporting samples.
With our RFID-enabled Specimen Tracking System, the illegibility issues of handwritten labels, errors of barcode reading  and the time-consuming processing of barcode scanning are dramatically reduced, also specimens are tracked from very beginning, at the end point, or even, in transit. Our Specimen Tracking System helps to reduce labelling and handling errors by enabling you to:
Electronically "label" specimens with RFID tags. You can choose to use an RFID tag for the ID only and store the associated data in the server, or store a certain specimen information in the RFID tag including origin, destination, suspected disease, as well as the date and time. There are RFID tags specially designed for high temperatures and to be waterproof or rugged—in short, any type of specimen can be effectively tagged and monitored.
Read multiple specimen containers in seconds accurately. Using RFID readers, technicians can scan specimens in large batches at once without having to adjust or read each one manually, saving time and ensuring accuracy.
As the specimen analysis process involves many parties including community collection points, transportation hubs, hospitals, and laboratories, it is continuously a priority to reduce miscommunication and find a technical solution that can connect the information gathered throughout the sample, collection, retrieval and analysis process. Establishing such a framework will keep every healthcare provider and its technicians well-prepared and enable a highly productive and cost-efficient process.
Our RFID, GPS & cloud-enabled Specimen Tracking System synchronizes information so that every party involved in the analysis process can retrieve real-time information on every specimen, providing transparency and efficiency across the network. Our Specimen Tracking System helps to improve healthcare facility and laboratory efficiency by enabling you to: Access specimen information across from a central database. Label and specify specimen data once upon collection, then automatically track each specimen as it moves from collection point to lab, and department to department. The entire analysis team gains a clear picture of the specimen's history and current status, enabling them to effectively anticipate the next step in the cycle.
When medical samples are taken from patients or other subjects to test for infection or disease, one of the biggest challenges is preventing them from being lost during the transport process. Specimens such as blood, bodily waste, or biopsies can be lost at collection points, in transit, or at the destination labs, causing unnecessary stress or liability for healthcare providers and lab technicians.
Another type of loss that occurs involves time-sensitive specimens. When samples that need to be processed within a certain timeframe are delayed in the transport process, these specimens may no longer be valid when they reach their destination laboratory. If there is an ability to accurately locate and track specimens while in transit, costly loss of specimens can be drastically reduced.
Our RFID-enabled Specimen Tracking System also integrates with GPS and cloud technologies, allowing the monitoring team to real-time visually track the transport of specimens as they progress through the delivery route. Our Specimen Tracking System helps to prevent loss of specimens due to transport by enabling you to:
Track where and when specimens have moved in the transport process.
RFID and GPS technologies make it possible to see the movement of specimens, complete with detailed time stamps and visual maps to ensure timely delivery.
Track the time and location in case of sample losses.
Specimens can be located within minutes, allowing you to secure the item and assess what the inefficiency is in your transport process.
Specimen Tracking System: Benefits for Every Lab
The GAO Specimen Tracking System can be used in any laboratory and diagnostic environment and provides benefits every lab that collects, transfers, and diagnoses patient samples.

Quickly setup specimen information during sample collection and accurately identify patient samples to avoid human error during the diagnosis process.
Accurately track where each sample is arriving from and be confident that specimen data is automatically integrated into your laboratory information system.

Effectively track blood samples as they are delivered to the blood centre, monitor inventory for proficient transfusion needs and minimize transfusion errors.
Disease Control & Infection Centres

Efficiently track the delivery of specimens in real-time as they are in transit and en route from community sources to the microbiology laboratory.

Quickly and accurately diagnose samples to ensure veterinary partners receive timely results for their patients.
Specimen Tracking System Components & Features
Click the sections below to learn more.
Three types of specimen tracking tags can be utilized label specimen containers, depending on the demands of the sample collection environment.
| | |
| --- | --- |
| High Frequency RFID Tags | Less sensitive to moisture, have a large memory space to store more information, and utilize encryption technology for higher security |
| UHF RFID Tags | Adequate memory space, faster reading speed, and a longer reading range |
| Active RFID Tags | Adequate memory space and a long range reading of up to 100m |
Learn more about our High Frequency RFID Tags!
Learn more about our UHF Tags!
Learn more about our Active RFID Tags!
Handheld Tracking Devices utilize RFID-enabled technology to scan specimen tracking tags assigned to specimen containers.
Browse our selection of RFID Handheld Readers!
Fixed Tracking Devices installed at collection hubs, doorways, and strategic points in health facilities and laboratories monitor specimen handling via RFID technology.
See our complete selection of Fixed RFID Readers!
A powerful computing device, together with associated server software, on which our Specimen Tracking Software runs.
GAO RFID Specimen Tracking Software, running on the server, consists of database, visualization of the data, and a middleware.
RFID Specimen Tracking Web Portal lets users track and monitor specimens from the web.
The system features:
On premise tracking
Long distance tracking
Real-time visual tracking
Quick and easy lookup by specimen ID, patient, facility, or origin
SMS notifications triggered by events
Automated specimen inventory monitoring
Web-based remote management to track specimen status and control user access
Our Specimen Tracking System is a highly flexible platform that can be integrated into your laboratory operations via two applications:
Web-based Platform using GAO's Secure Server Software
This is a complete solution. Administrator and User access is enabled through our Specimen Tracking Web Portal.
Web-based Platform using your Existing Server Software
Using your organization's existing application software, our Specimen Tracking System will be integrated using RESTful API that allows our platform to communicate with your existing with your software. Administrator and User access is enabled through our Specimen Tracking Web Portal.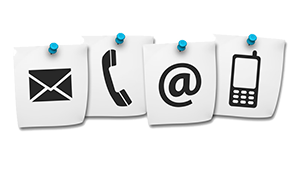 Would you like to know more about RFID Access Control Systems? Would you like to know how it can apply to your industry?
Please contact us and one of our experienced sales staff would be more than happy to answer all your questions!