<![CDATA[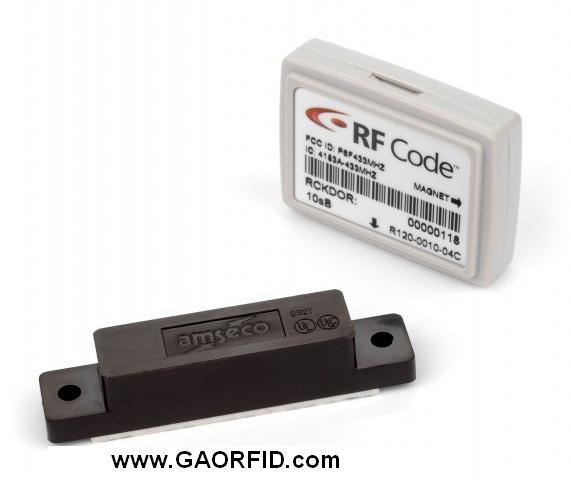 Toronto, Canada –GAO RFID Inc. has launched this 433.92 MHz rack door RFID tag which is installed on the IT rack cabinet door to monitor and report the door status. It enables users to track enclosure access attempts using active RFID asset inventorying infrastructure.
This rack door tag, model 124048, consists of an active RFID tag and a corresponding magnet assembly. It features an industrial-strength adhesive backing for quick and easy installation. It provides clear signal transmission in high-density rack and data center deployments. This RFID tag broadcasts its unique ID and the door status message every 10 seconds however if the door status changes the tag signals immediately. It provides a typical transmission range of more than 30 ft. The RFID tag uses anti-collision technology for high tag densities and operates with a very low duty cycle ensuring a long battery life of up to 7 years. Moreover, it is impact, splash resistant and temperature stable, making it perform well even in harsh environments.
This HF rack door RFID tag belongs to GAO's family of 433 MHz RFID Active Tags. This line of RFID tags includes a wide variety of products which meet customers' various demands. Some featured products in the line are the 433 MHz Active RFID Card Tag which is generally used for personnel tagging and the 433 MHz Active RFID Key Fob Tag which is used in applications where door/safe keys need to be tracked. GAO RFID has one of the broadest portfolios of RFID readers and tags in the industry.
For sales inquiries please contact:
1-877 585-9555 ext. 601 – Toll Free (USA & Canada)
1-416 292-0038 ext. 601 – All Other Areas