Hunting and Trapping Asset Management Solution
Asset tracking of hunting and trapping services can be simply done by having an employee walk through the area with a handheld computer, which is installed with an RFID reader, to track the tagged assets.
What the GAO RFID Hunting & Trapping Asset Management System Tracks
Our RFID system can track all hunting & trapping assets including:
Special terrain vehicles, such as snowmobile, ATV and sleigh
Trailers and motors
Firearms, ammunition
Animal traps
Tents, and outdoor living gears
Hunting and trapping licenses
Positioning systems, such as radar
All other assets your hunting and trapping service may utilize
A handheld RFID reader can be held by an employee within range of the asset, which will be installed with a RFID tag and thus easily trackable by the reader.
Applications of the GAO RFID Hunting and Trapping Asset Management System
The GAO RFID Hunting and Trapping Asset Management System can be catered for the needs of various-sized hunting and trapping services.
There are all kinds of hunting and trapping services, including those that specialize in specific areas such as:
Commercial animal trapping
Game management
Game preserves
Game propagation
Game retreats or operations
Hunting carried on as a business enterprise
Hunting preserves or operations
Trapping carried on as a business enterprise
Wildlife management
This system is scaleable and adapatable to manage the asset tracking for small to large hunting, trapping and wildlife operations.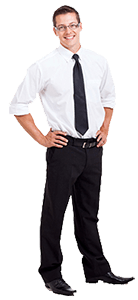 LEARN MORE ABOUT THIS SYSTEM!
Click here to get detailed specifics of how this system will work.
Request a quote or speak to one of our RFID experts
to see how this system WILL save you time & money
The Hunting and Trapping Industry
The hunting and trapping Industry is comprised of commercial trappers, commercial game preserves (such as game retreats), hunting preserves, fishing preserves and game propagation companies. While wildlife body trading is illegal according to the law, there are some exceptions such as the hunting of reptiles, amphibians and fish, as well as the sale of antlers, hides and other specific animal parts obtained through hunting. The main activities in this industry are commercial animal trapping and operating fishing preserves, commercial game preserves, game propagation facilities, game retreats and hunting preserves.
Hunting is defined as searching wildlife for food, recreation or trade. The animals targeted are called game. With different seasons come various different kinds of game to be hunted. Hunters either use bait to trap the animals or just blind hunt. There are a wide variety of hunting and trapping techniques that hunters may adopt, which must cater to different regulations set by local governments. The most common technique observed by hunters is to hide oneself in the dark and then let hunting dogs track down the animals.
Hunters and trappers are fairly active during the autumn and winter months, during which times there are specific companies offering professional services such as sport hunting recreational camps, hunting and fishing camps, hiking, overnight outdoor adventure camps, and more. The number of companies in this industry is now close to 3000, having grown at an annual rate of 3% over the past three years.
The top occupations in the hunting and trapping industry include hunting work, farming, ranching, biological scientists and management positions. The locations with the highest density of work forces are Subsistence Alaska PUMA, Hancock, St. Bernard, Jefferson (South) and Plaquemines Parishes PUMA. The number of people working in the industry is growing at a rate of 2.9%, among which the hunting workers stand for the largest share within the population.
The hunting and trapping industry is currently facing some problems, mainly because hunting and trapping activities traditionally take place in rural environments, but due to the decline in rural populations owing to urbanization, there is now less of an interest and less exposure to this industry for citizens. For example, many foundations related to this industry are located in rural areas that are more difficult for urban populations to reach. The urban population is expected to continue to increase in the coming years, which is a potential threat to the hunting and trapping industry.
On the other hand, the industry's market also has some points going in favor of it. There is an increase in the number of domestic trips for citizens that are more willing and able to travel, which proves advantageous. Domestic trips by citizens include vacations to hunting, fishing and game preserves. If these activities can attract more interest from increasing numbers of domestic travelers, the industry will most likely face a surge in popularity. Since the number of domestic trips is expected to increase in coming years, this provides a potential positive opportunity for the industry.
The hunting and trapping market can be broken down into four categories: big game, small game, migratory birds and other animals. Big game draws the most hunters each year when compared to other categories of game, thus increasing market sales. It is easier to market to people who are already equipped with the hunting skills and experience, rather than talk to people who may only be interested in learning the hunting techniques, so as to boost the industry more effectively. Every hunter is required to apply for a license each year to be able to participate, however, not all hunters do this. According to data, only a very small proportion of the hunters buy their licenses five years in a row.
As for the trend of hunting and trapping, it is wildly acknowledged that it is a niche market without any major companies. The main obstruction for this industry is that it has always been attacked by negative publicity due to the public's increasing desire to protect the environment and its wildlife. There is little doubt that public interest regarding environmental protection will continue for many years to come, thus potentially resulting in further decline for the already plummeting industry.
The Canadian government offers a wide range of opportunities for outdoor enthusiasts with the country's vast wilderness and abundance of rivers and lakes. Hunting and trapping are popular recreational activities across the country. As time goes by, they have become an important part of the culture, tradition and personal identity of Canada, as well as a source of sustenance for many. Sport shooting, or target shooting, which is primarily a recreational activity, has also been gaining popularity in recent years. Thus, hunting and trapping activities play a significant role in Canada's economy across a significant number of industries.
Hunting and trapping are also long-standing institutions in US, and consumers spending on outdoor recreation has contributed $887 billion to the economy, which has driven employability and generated large amounts in tax revenues. The main positive economic impact of the industry is that it provides more than 190,000 jobs for the states of Florida, Minnesota and New York. According to Illinois DNR, about $2.1 billion is annually spent in Illinois on hunting and trapping, enough to support jobs and annual payroll. It is the same case for Nebraska and West Virginia, which have generated over $150 million in salaries and wages.