<![CDATA[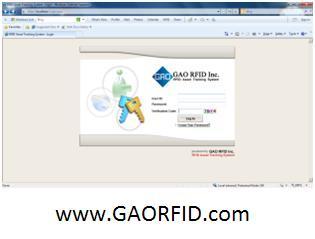 Toronto, Canada – GAO RFID Inc. has announced the release of its RFID asset tracking software which is an integrated real-time RFID tracking and monitoring system. By placing RFID readers at various choke points, such as doorways, and placing RFID tags on important assets, the software is able to track the movement of the tagged assets within a site and send out alerts when certain conditions are met.
This RFID asset tracking software, model 617004, provides 24 hour unmanned operation. Once the system is set up and configured, no additional user input is required. The system can be managed remotely through a Web interface. Tags and tag holders can be added, edited, and removed without the need of having to travel to the site.
This software also offers alerts and email notifications. By dividing the assets into groups, the system is also able to setup alert conditions for each group so that when certain assets pass through certain choke points a corresponding alert device is activated. In addition, this system also provides user group management and customizable reporting.
This RFID asset tracking software system belongs to GAO's family of RFID Software. Other featured software in this line is RFID Parking Control Software which is a lightweight, flexible monitor/control software program designed for RFID parking control applications and RFID access control software which is able to handle personnel and vehicle access control for an entire building.
For sales inquiries please contact:
1-877 585-9555 ext. 601 – Toll Free (USA & Canada)
1-416 292-0038 ext. 601 – All Other Areas