<![CDATA[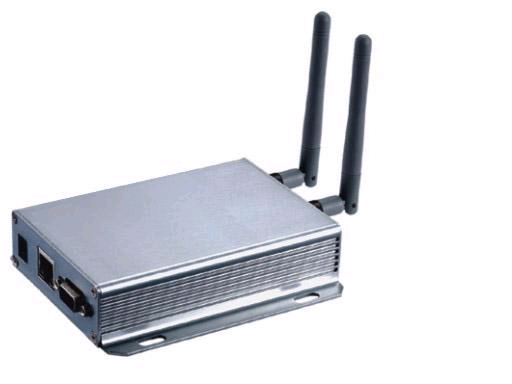 You have a small business, manage a warehouse or need to keep track of a number of different things all at the same time. Need a system in place to help? The Gain Adjustable Active Radio Frequency Identification (RFID) Reader 217002 may just be what you are looking for. This device works with an omni-directional antenna and is used to identify items, or people up to 100m away from it, and uses Wi-Fi to transfer all of its data transmissions to a host system where you can quickly and easily keep track of your products or personnel, any time day or night.
With its dual operating modes, you can choose how you would like to receive your data. The 217002 can upload data and pass it on in real time or you have the option of buffering mode where messages are kept until such times as retrieval is necessary. The buffering capacity on this model is the latest 800 messages meaning you have all the information at your fingertips whenever you require it.
This RFID reader is great for closed loop asset tracking, high value asset tracking, logistics, warehouse management and for the location of people within your business. Now you will always know where a specific item is anytime day or night.
The Gain Adjustable Active Wi-Wi Reader uses 802.11b wireless communication standard and with its multi detection it can read 100 tags per second. It operates with a standard whip antenna with 2.4 -2.5 GHz ISM and has an 802.11b interface. The sensitivity is -90 dBm with a power usage of just 50mA. Its data rate is 1Mbps with a GFSK Modulation.
Best of all, this reader can easily be placed anywhere in your office, warehouse, store or wherever else you need competent tracking technology. It is small at just 126mm wide x 104 mm long x 28mm tall, and it is operational in temperatures ranging from -40C to 80C with a 95% operating humidity (non-condensing).
Perfect for any application, this Wi-Fi reader has it all. It is easy to use, small enough to use anywhere and gives you your information your way. It can also be used in any climate with ease and you can choose to identify previously tagged items from close range to up to 100 m from the box. Let the Wi-Fi Reader 217002 be your designated tracker today!
Learn more about this Adjustable Active RFID Wi-FI Reader
If you have questions about this RFID Reader please contact us.
]]>