<![CDATA[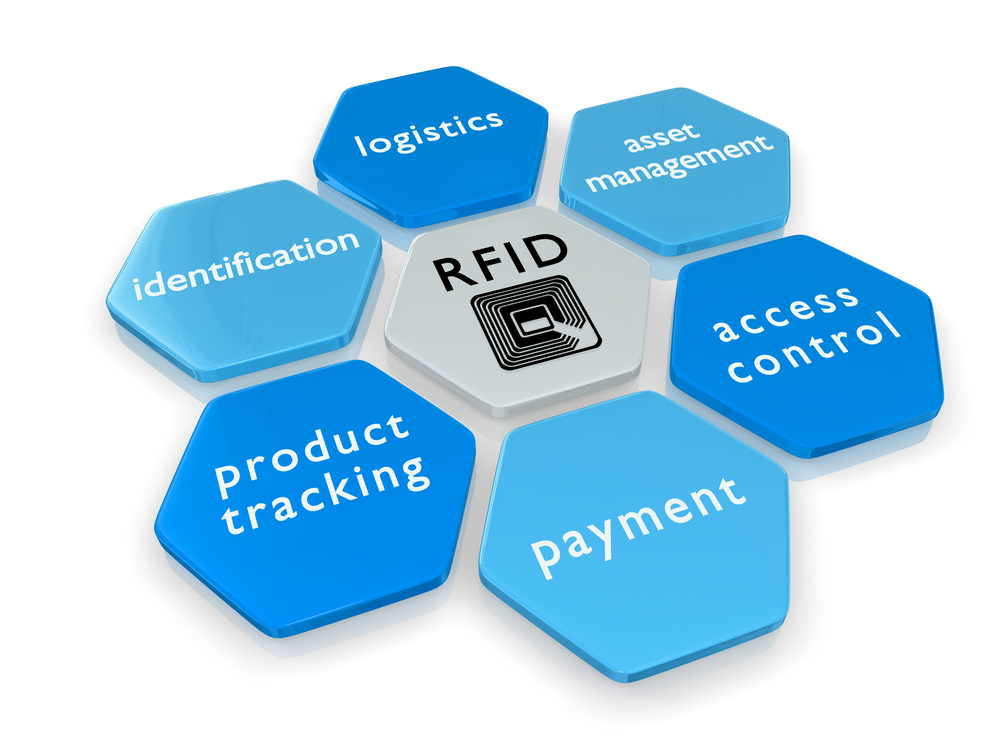 Radio frequency identification (RFID) technology is expected to grow by leaps and bounds in coming years. In today's digital word, RFID technology is just apt for solving real-world business challenges. Several companies who have already invested in RFID solutions have been outspoken about the benefits and the return of investment (ROI) offered by this technology.
 Sectors Investing in RFID
Retail and Healthcare sectors followed by Aviation have been biggest adopters of RFID in recent years. Other industries also have been advancing their use of RFID. Manufacturing industries, such as automotive, the oil & gas industry, hospitality industry and IT services are adopting RFID in a bid to increase their productivity, enhance efficiency and improve the bottom line. Let's take a look at top 5 sectors which are expected to embrace RFID on a large-scale and where RFID will see a rapid growth.
RFID & Retail
The retail industry was among the earliest adopters of the RFID technology. American multinational retail giant Wal-Mart was the first one in North America to embrace the RFID technology in early 2000s. Since then retailers have been using the RFID technology mainly to streamline their supply chain and inventory processes. Fashion and apparel retailers are biggest adopters of RFID; Marks & Spencer, John Lewis, Spanish fashion retailer Zara have all adopted RFID. American
department store
chain Macy's has also implemented RFID technology across all its stores to improve inventory tracking. Moreover, benefits offered by RFID technology to other retailers such cosmetic, grocery, jewellery and small home appliance cannot be ignored. However, with technological advancements and increasing sophistication of RFID equipment, retailers are now using the RFID technology not only for much simpler processes like inventory management but also for some unique and innovative business strategies. RFID technology is also beneficial for customers. With the help of RFID infrastructure, retailers can create targeted customer experience by offering a wider range of products for customers, providing deeper product information and more personalized promotions, and serving them quickly. RFID can also enable retailers to improve inventory management to monitor out-of-stock items and ensure that store shelves are never empty.
RFID & Healthcare
Healthcare is one of the sectors which has seen significant RFID adoption. RFID technology helps in improving efficiencies and asset visibility which in turn can hugely enhance patient experience and patient outcomes. *A recent market research has revealed that RFID technology will see an exponential growth in the healthcare industry by 2021. RFID has many uses in the healthcare segment from tracking inventory, patient/staff tracking to asset tracking and tool tracking. Additionally, new RFID solutions are on the anvil for faster scanning and item-level RFID tracking of vital blood products. Several hospitals all over the world have deployed RFID and have already seen its benefits in improved safety, reduced costs, and enhanced quality of care. Furthermore, RFID has taken significant strides in healthcare research as well. Researchers at Cornell University recently demonstrated a method for gathering blood pressure, heart rate and breath rate data using RFID tags.
RFID & Aviation
RFID is literally soaring in the aviation sector. The potential for RFID in the challenging aviation sector is immense. Aircraft manufacturers can deploy RFID for identifying, tracking and managing critical airplane components, saving time and reducing errors in the process, whereas passenger airlines can benefit from RFID in baggage tracking and air cargo services can avail RFID-enabled solutions to track shipments. The International Air Transport Association (IATA) has made it mandatory for airlines to track each pieces of baggage that comes in at check-in and goes out by 2018. This is where RFID technology can come in handy. The use of RFID in baggage tracking will lead to a significant reduction in lost baggage. In fact, one of America's top airlines, Delta has made huge investments in RFID for baggage tracking and management. Besides these obvious applications, RFID can also be used to improve aircraft safety. Several airlines are using RFID for their pre-flight safety procedures. Crowded airports around the world are also turning to RFID to reduce long check-in queues and provide better service.
Security
Significant RFID advancement is expected in security and tampering evidence. RFID Tags that change color in response to tampering, increased use of holograms and solutions that provide clear evidence of tampering and data encryption are some of the measures that will involve RFID. Important RFID advances in national security area, specifically for citizen IDs—passports and national IDs will also be seen. RFID-enabled biometric fingerprint devices can be used to authenticate an individual and ensure that only authorized personnel gain entry inside a facility. Several governments across the globe have added
RFID
transponders to passports including Japan, Sweden, and United States as a security measure for air travel safety and border security. Additionally, RFID is useful in increasing security at venues such as amusement parks, festivals, stadiums, and conferences.
RFID & Manufacturing
RFID is gaining prominence in the manufacturing industries such as automotive, pulp, paper & packaging, pharmaceutical etc.
Today's highly automated manufacturing processes need easy and reliable ways to track and trace materials, parts, or assets. Additionally, m
anufacturing processes are often carried out under harsh environmental conditions such as high temperature, high pressure, humidity, presence of chemicals etc. RFID technology can prove valuable in such scenarios. Incorporating RFID tags and readers into the manufacturing environment helps in tracking a wide range of material/products through the entire supply chain with more efficiency, accuracy, and in timely manner. RFID can also help in implementing a more flexible manufacturing process, more accurate inventory management, and in improving operational efficiency. Incorporating RFID technology certainly gives businesses a better chance to succeed and prosper. With international standards in place, increasing cost-effectiveness of the system, enhanced solution reliability and widespread adoption, RFID is poised for explosive growth in all the sectors. ]]>