<![CDATA[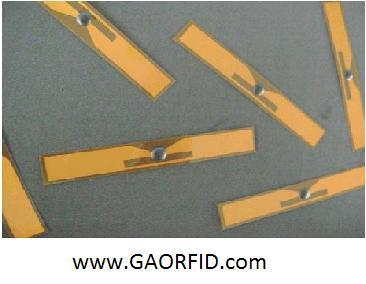 Toronto, Canada – GAO RFID Inc. recommends its UHF Gen 2 RFID Laundry Tag specially designed for the tough conditions required in laundry applications. This UHF RFID tag can also be deployed for pallets, boxes and trays.
The ultra high frequency Gen 2 RFID laundry tag, model 116429, features a compact size and light weight and provides high sensitivity. It also provides a long read distance of up to 5 meters. This RFID tag meets all endurance requirements in terms of heat, pressure and chemical resistance required for the contactless tracking of garments in the textile and laundry industries.
This UHF Gen 2 RFID laundry tag belongs to GAO's family of UHF Gen 2 EPC RFID Tags. This line also has Battery Assisted UHF Gen 2 RFID Tag ideal for applications such as access control and attendance tracking, retail loyalty program, theme park experience enhancement and personnel tracking and identification; 860 MHz to 960 MHz UHF RFID Jewelry Tag specially designed for applications including jewelry tagging, inventory management and asset tracking; and 860 to 960 MHz Gen 2 UHF RFID Animal Ear Tag which enables the tracking and monitoring of each cow's feeding, location, vaccination and health history.
For sales inquiries please contact:
1-877 585-9555 ext. 601 – Toll Free (USA & Canada)
1-416 292-0038 ext. 601 – All Other Areas