GAO RFID Newsletter – 2013-10

RFID Event Management System

GAO RFID has recently introduced a new RFID system for Event Mangement. One of the key components is processing and managing secure entry of potentially thousands of people to special events such as conferences, trade-shows, concerts and sporting events. How to handle admission to events can be an enormous job. Passes and tickets using RFID hardware and GAO's software have made the task easier and more secure.
---
GAO's new Event Mangement Systems allows the event management to:
Authenticate & Identify Attendees
Streamline Registration
Manage VIP Access Processing
Manage Restricted Area Access
Eliminate Counterfeit Pass Problems
Reduce Operating Costs
Capture Data for Analysis
Features
Cloud Based System Mangement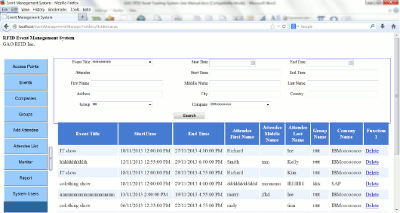 The management of GAO RFID Event Management System is done through a central server and can be accessed through a Web interface anywhere an internet connection is available.
Event Information Management
Multiple events can be managed through the software each with its own unique set of attributes.
Access Control Management
Multiple access points can be set up which allows the user to view at which entry and exit point attendees came to and left the specific event.
Attendee Management
Attendees can be managed as individuals and can be placed into groups and/or companies. Corresponding searches and reports can be conducted based on these criteria.
Search & Report Generation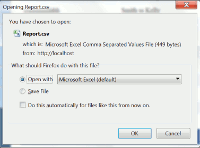 Searches & reports can be made and generated based on any of the information recorded. For example, which groups attended a specific event. The reports can be exported to an Excel™ spread sheet for further analysis or saved as a CSV file.
System User Management
Simple set up of system users allows for event management software access through username and password.
---
| | |
| --- | --- |
| GAO RFID Inc.  601 Milner Ave. Suite 203, Toronto ON  M1B 2K4  1-877-585-9555 | |