Mining and Oil & Gas Extraction Industries | RFID Solutions
Save Time, Increase Efficiency & Increase Safety
Track and manage equipment, inventory and personnel to help save you time, increase efficiency, improve security and increase employee safety with RFID Systems from GAO.
RFID & Oil & Gas Extraction
The Mining, Quarrying, and Oil & Gas Industries involve many sectors such as coal, metal ore, salt, and potash mining, as well as peat and oil & gas extraction.
Every sector in the industry operates in harsh environments and uses sophisticated, capital-heavy equipment while relying on hundreds of on-site workers. Success lies in the ability to efficiently manage assets and personnel while ensuring absolute safety in the field. GAO RFID's suite of RFID solutions provides answers to managers looking to have a firm grasp on asset utilization and innovative ways to ensure site safety.
MORE OIL, GAS & MINING TOPICS
Business Challenges in the Mining and Oil & Gas Extraction Industries: RFID is the solution
Whether your operation is in underground mines or vast quarries, you will face challenges of visibility and safety that are typical in the mining, quarrying, and resource extraction industries.
These challenges can be addressed and controlled by using RFID technology. Here are some examples:
Mining and extraction operations depend highly on heavy equipments for success. The challenge is to track every piece of equipment and know how and when they are being used. Possessing this data means costs can be controlled and equipment is available when it is truly needed.
By using RFID, heavy equipment, fleet vehicles, and tools can be tracked and located, providing you with a complete view of your asset inventory and utilization. This allows you to make the most efficient use out of every asset.
From the inventory of equipments given to contract workers to the actual materials that are mined or extracted, inventory must be tracked and accounted for. Not knowing what rental tools have been assigned to contractors leads to unexpected costs, as contractors can be long finished the job yet the tools are still left on-site. When materials are mined and extracted, it is important to know how long it will take to bring materials to the surface, and what materials have been collected. Managing the inventories that are put in and taken out are essential to the profitability of every exploration project.
Tag any type of inventory and instantly track its location throughout your site. This ensures rented tools are not lost and extracted material is not misrouted during the extraction process.
With a large team of personnel deployed in areas across the site, it is essential that their safety is placed at the forefront. Being able to locate personnel, restrict entrance into hazardous zones, and prevent trespassing are all critical to ensuring worker safety. In addition, there is an ongoing need to automate personnel identification and speed up evacuation monitoring.
By providing personnel with wearable, unobtrusive RFID badges attached to their headgear or workwear, you can accurately identify and track worker movement throughout your site and simplify muster calls–truly enabling a safe environment for your employees.
When the work site consists of gateways, tunnels, and heavy machinery, it is important to have the ability to control access to zones and equipment and ensure a safe, secure environment.
RFID badges provide personnel and vehicles access to their assigned zones. Access to machinery can also be controlled and granted to only personnel who are trained and certified to operate them, helping to increase safety and minimize accidents.
We are here for you.  We can help tailor an RFID system around your gas & oil extraction or mining client's needs including custom reports and software solutions combined with all the right hardware. 
Our experts are here to help you with all questions, needs and support. 
Find your RFID solution
GAO RFID Inc. offers the Mining and Oil & Gas industries a comprehensive collection of RFID solutions to help ensure control and promote safety.Our RFID Solutions are purpose-built for the following sectors:
| | | |
| --- | --- | --- |
| Oil Extraction | Gas Extraction | Metal Ore Mining |
| Stone Quarrying | Shale & Clay Quarrying | Salt Mining |
| Potash Mining | Peat Extraction | Asbestos Mining |
| Diamond Mining | Coal Mining |   |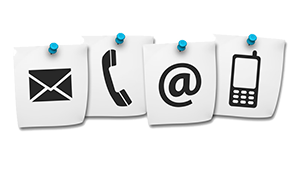 Would you like to know more about RFID Systems for the oil & gas extraction and mining industries?
Please contact us and one of our experienced sales staff would be more than happy to answer all your questions!