Track Your Work In Progress
Track your items along the assembly process and know in real time your production totals.
What Makes Up an RFID Work In Progress Tracking System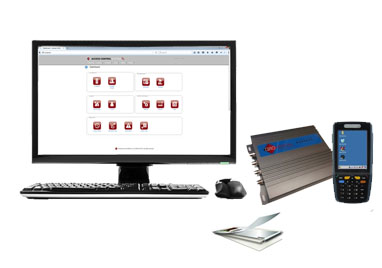 The GAO Work-in-Process RFID (WIP) Tracking System is a flexible item and assembly tracking solution that provides automated logging of WIP data as they pass through each production stage, drastically improving both production time and product quality on the manufacturing shop floor.
This is made possible by the following key components:
GAO WIP Tracking Software
GAO RFID Tags (for items, totes, containers)
GAO RFID Readers
These key components work together to offer an intelligent solution that improves accuracy and minimizes errors. In three simple steps, the GAO WIP Tracking System helps your company attain faster production speeds while reducing material and labor costs. Here's how:
STEP 1:
GAO RFID Tags are attached to WIP (items, totes, containers).
STEP 2:
GAO RFID Readers are installed at stations throughout the manufacturing environment so that they can "read" the signals being broadcasted by the GAO RFID Tags attached to the products as they move through the assembly line.
STEP 3:
Each GAO RFID Tag transmits data. As the various WIP progress to each processing station, information is relayed to the GAO WIP Tracking Software. Through an intuitive interface, you can track and trace each part used in your assembly line, monitor facilities inventory in real time, and have full visibility and reports of the manufacturing process, from the arrival of raw materials to the shipment of your final product.

Track Items During the Assembly Process
Reduce Costs

Increase Employee Productivity

Valuable Data for Analysis
RFID WIP Tracking System Details
Click on any item below to learn more
Work-in-Process, also known as Work in Progress (WIP), is a term which describes materials that have entered the production process and are at different stages of completion in a production or supply chain environment. When these components are assembled into individual products, such as in discrete manufacturing, the main goal of every manager is to track, measure, and optimize the process. By streamlining WIP, your production plant reduces the need for storage space, frees up capital for investment, and eliminates the worry of early shelf life expiration of the products.
To help your production cycle stay lean, you are faced with the following challenges:
Enhancing product production time
Every production process seeks to enhance its production time. When raw materials pass through different manufacturing stages, they are often placed into a container or tote as they move from one station to another. If the flows of these raw materials is better aligned to the demand and build requirements, production time becomes lean and optimized.
Ensuring product quality
Quality control throughout the manufacturing process ensures that the finished product meets the specifications and any applicable certifications. To do this, pre-determined validation at critical steps, line-sequencing, and parts verification applications are implemented. This is often tough to ensure, as it is difficult to manually validate the process flow.
Monitoring and tracking production history
WIP materials are difficult to track because they move from process to process. This is why an improved visibility of work in process is desired on every shop floor. Not only is proof required to show that products have completed all the required manufacturing steps; by tracking the history of each component, information can be stored for shipping purposes and possible recalls.
Want to know how using RFID to track WIP will help your business? The following questions can help you to decide:
Do you need to manage multiple products within a single assembly line?
By using RFID to track your WIP materials, you can ensure real-time data of all WIP progress across all stations. Since each RFID tag is unique, every item can be tracked based on its product line, even though it is processed on the same assembly line.
Do you manufacture products that are based on time-bound processes?
If your production items rely on time-bound processes such as curing, baking, or fermentation, RFID can help ensure timing is checked and reject items based on process criteria.
Do you need to manage specialty options within a production line?
Information can be stored on the RFID tags assigned to each part of an item. This provides the ability to track special operations that may have been performed on particular products that require specialty options.
Do you manufacture complex or customized products in multiple plants at multiple locations?
When RFID is integrated as a manufacturing tool, information can be transferred across the enterprise, thereby reducing costly mistakes and excess labor expenses
Do you want to have comprehensive WIP data across all stages of production?
RFID technology provides traceability of all WIP to individual stations or even operators who worked on the product.
If you answered yes to any of the questions above, then the GAO RFID WIP Tracking System can help you automate and improve your manufacturing activities.
How RFID Applies to a WIP Tracking System
Click on any item below to learn more
Enabling RFID technology to track WIP during manufacturing production provides vital data that can be accessed in real-time to give managers greater visibility into the production process. Most manufacturing environments require products to go through a series of distinct assembly stages. The subassemblies or raw materials become WIP, and are passed from one station (or location) to another. This is where RFID technology provides the advantage: each WIP (or the tote/container it is carried in) can be uniquely identified using RFID tags. As WIP passes from station to station, the tags provide information on the status of the components as each stage of the manufacturing process is reached. The information is then relayed to the RFID WIP Tracking System to allow for an efficient and timely recording of data. RFID benefit on tracking WIP extends beyond production status visibility; it also works to notify the depletion of raw materials for efficient inventory management and completion data can be recorded for Quality Control inspection purposes.
RFID is an indispensable technology when used with WIP because it can report immediate deviations and exceptions that occur in any process. This gives companies the ability to eliminate costly mistakes and reduce manufacturing errors.  RFID provides a company the ability to identify, time-stamp, and confirm the location of all elements being measured so that the data can be used to improve the quality of its process outputs.
The GAO Short Range WIP Tracking System is one of the Passive RFID versions available for use to track WIP materials. This system uses both the 125 KHz (low) and 13.56 MHz (high) radio frequencies.
The Short Range System is capable of meeting almost any challenge inside a manufacturing environment. The125KHz low frequency is best used in environments that have a high presence of metal, while the 13.56MHz high frequency can be used in environments where you require a high level of security.  As well, with read write memory on the IC chip, each process can be updated and rewritten into the IC chip multiple times.
Being a Passive system, the RFID tags used in a Short Range system do not require any batteries. A wide range of tags can be used to suit the application, from the use of low cost paper tags, to metal mount container tags, and even tags made to withstand high temperatures.  As a result, WIP being processed under any production environment can be tracked and the data is sent immediately to the WIP Tracking database for access to real-time information.
The Bottom Line:
The GAO Short Range WIP Tracking System provides:
An economical and easily scalable solution
The ability to perform in rugged environments and permeate obstructions such as metal and water
A worldwide frequency that is suitable for deployment anywhere in the world
The GAO Mid-Range WIP Tracking System is one of two Passive RFID versions to choose from when looking to attain visibility of your manufacturing processes. This system uses the 900 MHz Ultra-High Frequency (UHF) band that can be read within distances of up to 5 metres which allows for a longer read range and has high-speed read and write capabilities.
The Mid-Range WIP Tracking System does not require line of sight and is non-contact, so it is a perfect solution for factories looking for automation but deal with larger assemblies such as car panels. When items move through every process step on a production line, data is automatically collected which provides real-time WIP tracking that is critical to lean manufacturing processes.
The Bottom Line:
The GAO Mid-Range WIP Tracking System offers:
Automatic data collection in manufacturing environments where barcodes just don't work
Mid-range reading that does not need line of sight
The ability to collect data from large-sized parts on the assembly line
Durability to withstand harsh environments
The GAO Long Range WIP Tracking System is the Active RFID version of our Work-in-Process tracking solution. Using the 433 MHz and 2.45 Ghz bands, the system is capable of reading distances of up to 100 metres.
Due to the long range reading capability, the Long Range WIP Tracking System is suitable for parts such as carriers and portable storage racks moving across large plants or even to factories in different areas. The Active RFID tags on these parts send regular, short bursts of communication to the WIP Tracking database to provide its location, status, and condition information. By having real-time data across an expansive manufacturing environment, instant updates are readily available as items progress through the manufacturing line.
The Bottom Line
The GAO Long Range WIP Tracking System helps you:
Attain real-time inventory movement throughout your facility
See precise data to pinpoint where processes are underperforming
Integrate parts from multiple sources while optimizing production
Detect potential problems prior to their occurrence
GAO WIP Tracking via the Cloud or using SaaS
The GAO WIP Tracking System is available as a cloud-computing solution or SaaS. Using our either solution, you won't need to make costly investments in servers and other infrastructure. Instead, our services-based system allows you to pay for applications only when you need them.
Benefits of the Cloud or SaaS-based GAO WIP Tracking System:
      Lower initial investment by avoiding costly infrastructure expenses
      Faster roll out for a quicker ROI
      Ongoing software updates
      Highly scalable
      Access anywhere through a web browser
      Always-on and secure with the option of hosting on our servers or your own private network
Work-in-Process Tracking System: Applications
The GAO Work-in-Process Tracking System has been successfully applied to the industries world-wide:

Supply Chain Industry
GAO WIP Tracking Solutions for the Supply Chain Industry helps to improve production, transportation, warehousing, and distribution efficiency in firms such as Automotive, Pharmaceutical, Industrial Manufacturing, Retail, Engineering, and Aeronautics by automating the tracking of work-in-process materials throughout the supply chain management process.
Discover GAO WIP Tracking System solutions for the Supply Chain Industry

Manufacturing Industry
GAO WIP Tracking Solutions for the Manufacturing Industry helps to improve production efficiency in firms such as Automotive, Pharmaceutical, Industrial Manufacturing, Retail, Engineering, and Aeronautics by automating the tracking of work-in-process materials throughout the assembly line.
Discover GAO Event Management System solutions for the Manufacturing Industry
We are here for you.  We can help tailor an WIP Tracking system around your client's needs including custom reports and software solutions combined with all the right hardware. 
Our experts are here to help you with all questions, needs and support.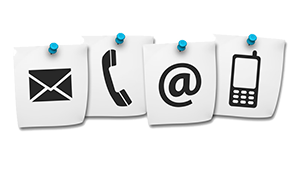 Would you like to know more about RFID Access Control Systems? Would you like to know how it can apply to your industry?
Please contact us and one of our experienced sales staff would be more than happy to answer all your questions!