From hospital staff and patients to teachers and school children: track their location for improved safety and operations.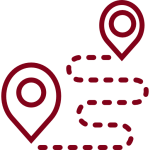 Long Range Tracking
Track and locate people based on zones of 65 - 400' radius enabling better emergency response.

Monitor Movement
Monitor movement of staff, patients and children and use the data to optimize workflows.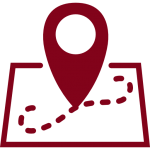 Zone-based Visibility
Know if nurses are on the floor, if teachers are in the classroom or if all children are accounted for.
Real-time View
View a specific zone in real-time to see activity in one particular area.
For safety, productivity and improvement: tracking people is the answer.
The GAO RFID People Tracking System for Education & Healthcare Institutions is specifically created for hospitals and schools. Schools worry about student safety and are also dependent on funding, so having a way to ensure student location and confirming attendance is becoming a requirement. For hospitals, whether it is patient safety or hospital staff productivity, being able to track, monitor and locate people within the hospital is becoming a growing need.
With GAO's People Tracking System for Education & Healthcare Institutions, tracking people becomes simple and unobtrusive. Reading zones are setup across the facility with our slimline RFID readers. Using wristbands (for patients and students) and ID lanyard badges (for hospital staff and teachers), the system is able to track and monitor movement as people move in and out of these zones.
All location and movement history information is logged in our software, and can be reviewed remotely using any web browser. The system is powered by three key components:
GAO People Tracking Software
GAO RFID People Tracking Tags (wristband, lanyard badge, ID badge)
GAO RFID Readers & Antennas
Together, these RFID components work to provide an advanced solution for tracking and monitoring people in schools and hospitals.
Monitor People from An Easy-to-Use Web Application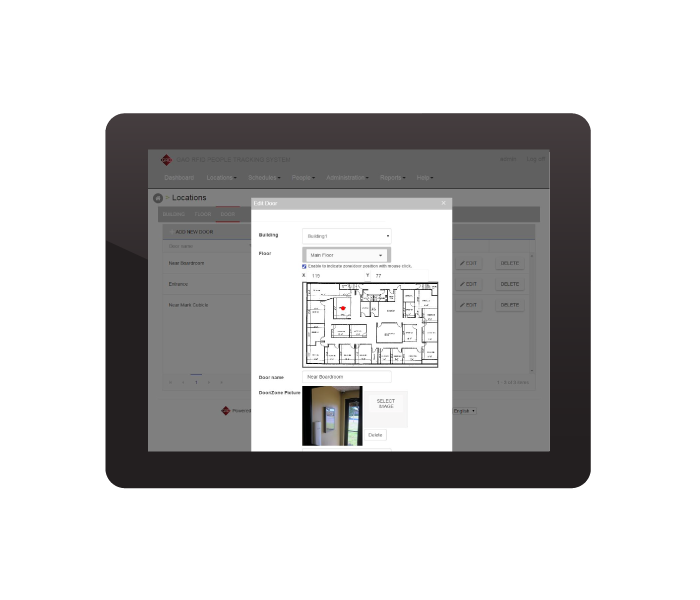 Recommended Hardware Configurations
Our large selection of RFID hardware provides you with many configurations for creating a People Tracking System. Below are some examples of the RFID hardware configurations we recommend for schools and hospitals:
|  Frequency | RFID Tags | RFID Readers | Accessories | Software |
| --- | --- | --- | --- | --- |
| Active | | | - | GAO People Tracking Software |
Request a Demo
Interested to see how our People Tracking System enables people tracking in your school or healthcare institution? Our Expert will walk you through a demo!
We are here for you.  We can help customize a People Tracking System around your institutional client's needs including custom reports and software solutions combined with all the right hardware.
Our experts are here to help you with all questions, needs and support.