RFID Antennas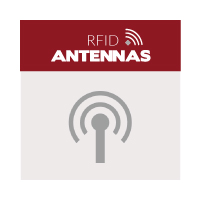 HF 13.56 MHz for proximity reading range, used for access control, production tracing, livestock tracking, and personnel locating.
LF 134.2 KHz for rugged and harsh environments such as agriculture, food, and livestock industries
Active 2.45 GHz and 433 MHz for long range reading and real-time locating, popular for high value assets.
UHF 960-960 MHz for long or short range with high read/write speeds and used commonly for vehicle tracking, road monitoring, and highway toll processing.
RFID Reader Modules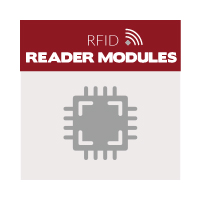 HF 13.56 MHz for reading and writing to 13.56 MHz RFID tags with optional NFC compatibility, popularly embedded into devices used for access control and contactless payment.
LF 125 KHz for reading and writing to 125 KHz tags and used for embedded systems in personnel tracking, access control, and production control systems.
UHF 860-960 MHz for reading and writing to UHF tags in long range situations and are often embedded into mobile readers, doorways, printers, and cabinets.
RFID Printers are industrial grade that encode RFID tags allowing you to quickly deploy RFID technology in your environment.
Relay Controllers gives you the power to switch between high voltages making them compatible with both AC and DC loads.
Digital I/O Adapters are used with RFID readers to create large RFID read zones cost-effectively.
RFID In-a-Box solutions provide an off-the-shelf, plug and play RFID system.
Access Control In-a-Box enables the quick setup of personnel access to zones within your business environment.
Parking Control In-a-Box provides you with a plug and play system that controls the parking barrier/gate and access to your parking facility.