GAO RFID's selection of Bluetooth® RFID readers allow you to read RFID tags and transmit the data to any Bluetooth®-enabled device. This means you can pair our readers with tablets, smartphones, or handheld readers using Bluetooth® technology and provide your team with a scalable way of collecting and analyzing data.
GAO's Gen2 Bluetooth interface readers can quickly read RFID tags and transmit the data to any Bluetooth-enabled device. This means you can pair our readers with tablets, smartphones, or handheld readers using Bluetooth technology and provide your team with a scalable way of collecting and analyzing data. All of these readers offer flexible options for data transfer through Bluetooth and some also offer USB, which ensures easy connection to devices such as PDAs, laptops or smart phones. They also incorporate WCDMA (HSUPA) /EDGE/GSM/GPRS communications, integrated A-GPS and WLAN connectivities. Additionally quite a few of them provide barcode 1D/2D scanning and GPS location. There are options for any frequency of RFID, with the exception of 433 MHz, having options for any part of the world. A special feature that they have is that they are readers and writers, allowing to upload information to some of the tags. Most of these readers are handheld devices, because of this they are supplied with batteries to work without the need to be connected to a cable. The range of options for batteries is wide, including, lithium, NIMH, li-polymer, AAA and AA, these batteries can be recharged, with the exception of the AAA and AA that can be replaced. Some of these readers have options to save battery and increase the time of use, allowing up to 20 hours of continuous work. When necessary, free SDK will be provided together with the reader. Files from Excel, Word and Notepad keyboard wedge can be automatically updated and viewed in real-time mode through any kind of text editors on PCs or PDAs. These modules are high performance RFID handheld readers, which are compliant with ISOs 11784, 11785, 14443A, 14443B, 15693, 156993-13.56, 18000-3, 18000-6B and 18000-6C. They also have a large memory capacity, allowing to store information about the tags to record the operation. All of these modules have built-in antennas. They also have LEDS and sound alarms, do inform about the read status or a new information. Moreover, they are light weight and small, being able to be carried  and operated with one hand. Some of them have LCD touchscreen, key interface, audio control (output), SD slot, IC card slot and are NFC compatible. A small number of them have included in their structure a real-time clock that displays the date and time. Their exteriors  are IP 54, 64, 66 or 67 rated, providing protection against mechanical shocks, dust or liquids.
Some common applications of handheld Bluetooth interface readers are security, patrol, field service, direct store delivery, retail,  information management, information collection, warehouse management, manufacturing monitoring,  mining, finance and railway. They can also be used for  access control, asset tracking, animal tracking, animal identification and management, logistics, event management, livestock tagging, monitoring mobile assets and ticketing.
Looking for Bluetooth-enabled RFID Readers?
Please see our full selection of Bluetooth® RFID readers below.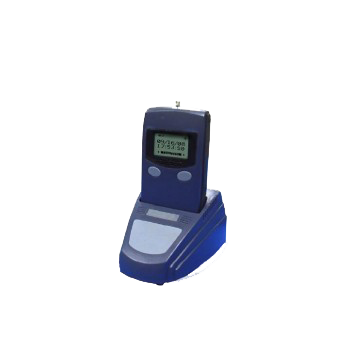 ID: 221009
This handheld 125 kHz LF reader can wirelessly transmit data from its storage of up to 8000 tags and is powered by a replaceable AAA battery.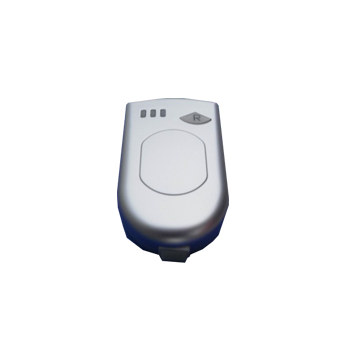 ID: 221013
This palm sized 125 kHz LF Bluetooth based reader can wirelessly upload tag IDs to Bluetooth based computers or handhelds in real-time, making it ideal for security and patrol solutions.
ID: 223012
This USB/Bluetooth HF reader is palm sized, lightweight 3.45 oz (98 g), and operates in environments ranging from -13 °F to 149 °F (-25 °C to 65 °C).
ID: 243015
13.56 MHz Handheld RFID Data Collection Terminal - - ISO14443A ISO14443B ISO15693, 1D 2D Barcode, WiFi, GPS, Bluetooth, IP64, Windows CE
ID: 223005
This HF portable reader/writer can simultaneously perform real-time data transferring to a host computer, is compliant with multiple protocol standards, and has the ability to read 20 tags per second.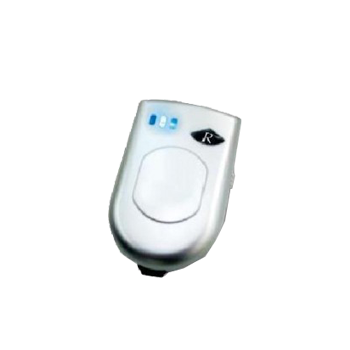 ID: 222012
This palm sized, Bluetooth based 134 kHz reader can upload tag IDs to computers or PDAs in real-time and can read up to 7000 tags per battery charge.
ID: 222016
This 134.2 kHz rugged handheld reader is designed for applications including logistics, animal tracking, warehouse management and access control.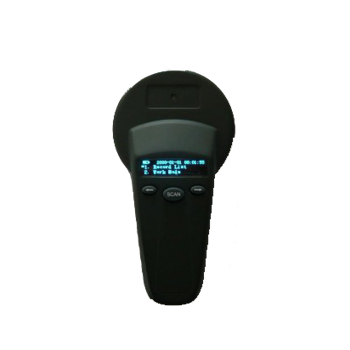 ID: 222014
This easy-to-use 134 kHz low frequency reader is great for animal tracking or logistics and includes demo software with an SDK while a variant of this model includes Bluetooth capability.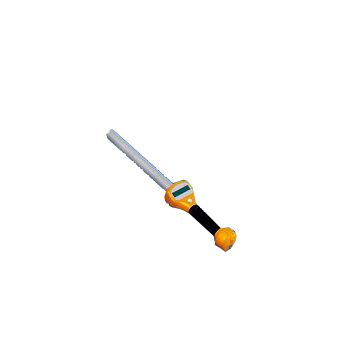 ID: 212009
The 134 kHz portable rugged stick reader gives users the option of a high power mode for a longer read range and a low power mode for longer operating hours.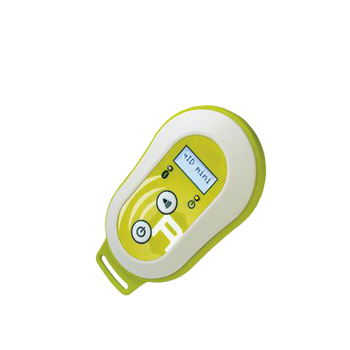 ID: 246021
This USB/Bluetooth key fob reader is compliant with ISO18000-6C/EPC C1G2 standards, has an integrated linear polarized antenna, and reads tags up to 2.95 ft (0.90 m) away.
ID: 246008
This multi-regional flexible UHF Bluetooth/USB handheld reader offers flexible data transfer options, connects easily to smart devices, and has a 16.4 ft (5 m) read range.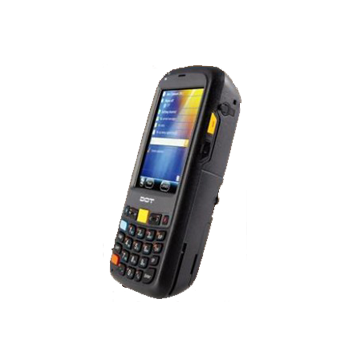 ID: 246018
UHF 860–960MHz Industrial Handheld Mobile RFID Computer - EPC Gen2 ISO 18000 6C, GPS, 3G, WiFi, Barcode, Bluetooth, Windows Mobile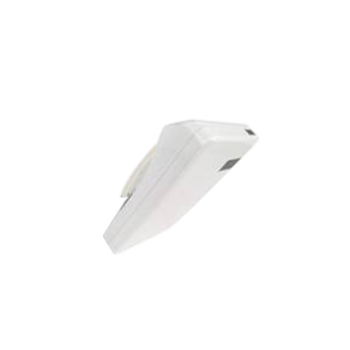 ID: 216028
This universal UHF USB/Bluetooth reader has a dual linear polarized (horizontal & vertical) built-in antenna with optional barcode imager and is compatible with Windows, Android, and Mac.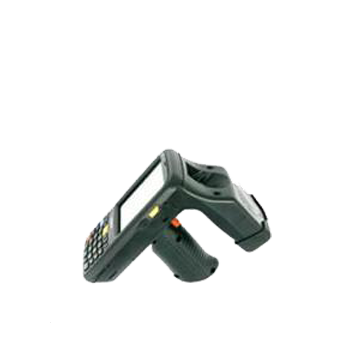 ID: 246017
This barcode scanner UHF mobile reader is IP54 rated, has 256 MB of RAM, up to 2 GB of ROM flash, and provides WLAN connectivity.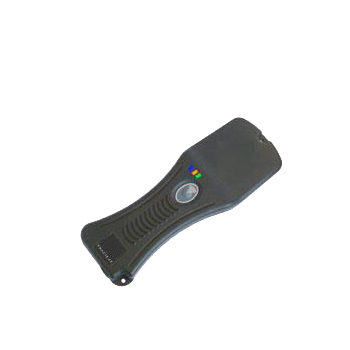 ID: 246004
This paddle-shaped universal UHF Bluetooth reader features fully read/write functionality for compatible tags, is designed to track and monitor mobile assets, and weighs 4.7 oz (135 g).