<![CDATA[Global Automatic Data Capture (ADC) consumption market includes all the scanning technology available in the market such as wearable scanners, Barcode scanner, Barcode printers, and RFID. Global Automatic Data Capture report studies and analyzes the Automatic Data Capture (ADC) market size by the company, key regions/countries, products and application. Automatic Data Capture (ADC) consumption industry and major market trends are studied.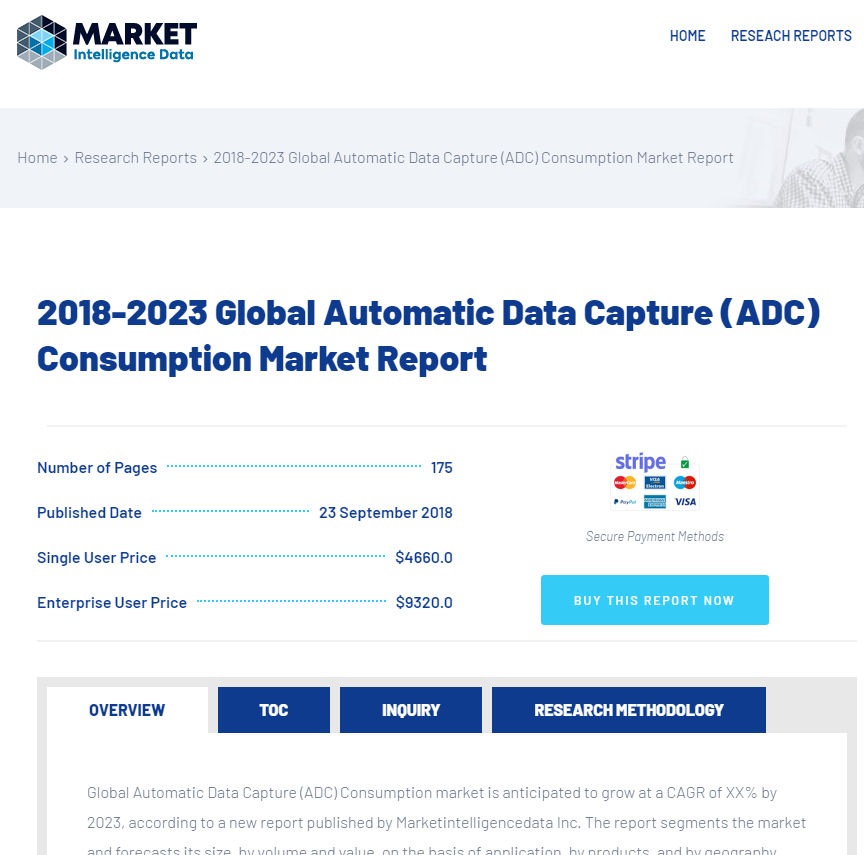 Major players in the Global Automatic Data Capture market are-
Datalogic
Honeywell International
Zebra Technologies
Generalscan
CipherLab
CoreRFID
FEIG ELECTRONIC
Fujitsu
GAO RFID
Impinj
ORBCOMM
Quantum Resources Management
Mojix
Mobile Aspects
Alien Technology
Eurotech
Thinfilm
ThingMagic
Unitech Electronics
WaveMark
SML Group
Aceeca
Advantech
TouchStar Technologies
ZEBEX Industries
GAO RFID is recognized as one of the major players in the ADC Market. GAO RFID uses RFID technology for Automatic Data Capture. GAO RFID offers one of the world's largest selections of RFID hardware and systems across all RFID technologies. GAO RFID has a large selection of RFID hardware for data capture including readers and tags that cover a broad range of frequencies and offer specialty RFID readers and tags that are designed to meet data capture needs of every industry.
https://marketintelligencedata.com/2018/11/22/2018-2023-global-automatic-data-capture-adc-consumption-market-report/
]]>