Provide automated & unmanned access to commercial building parking lots.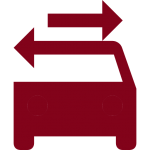 Vehicle Validation Access
Users driving vehicles registered in the system are provided quick and easy access to the building's parking facility.

Unmanned Operation
No need for parking attendants at exit points as RFID readers integrated with gates & barriers do all the work.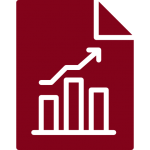 Automated Log Reporting
Easily view reports that capture and identify visitor details, their duration of stay, and specific entry and exit points.

CCTV Integration
Designed with the ability to integrate existing CCTV systems to trigger recording upon exit and entry.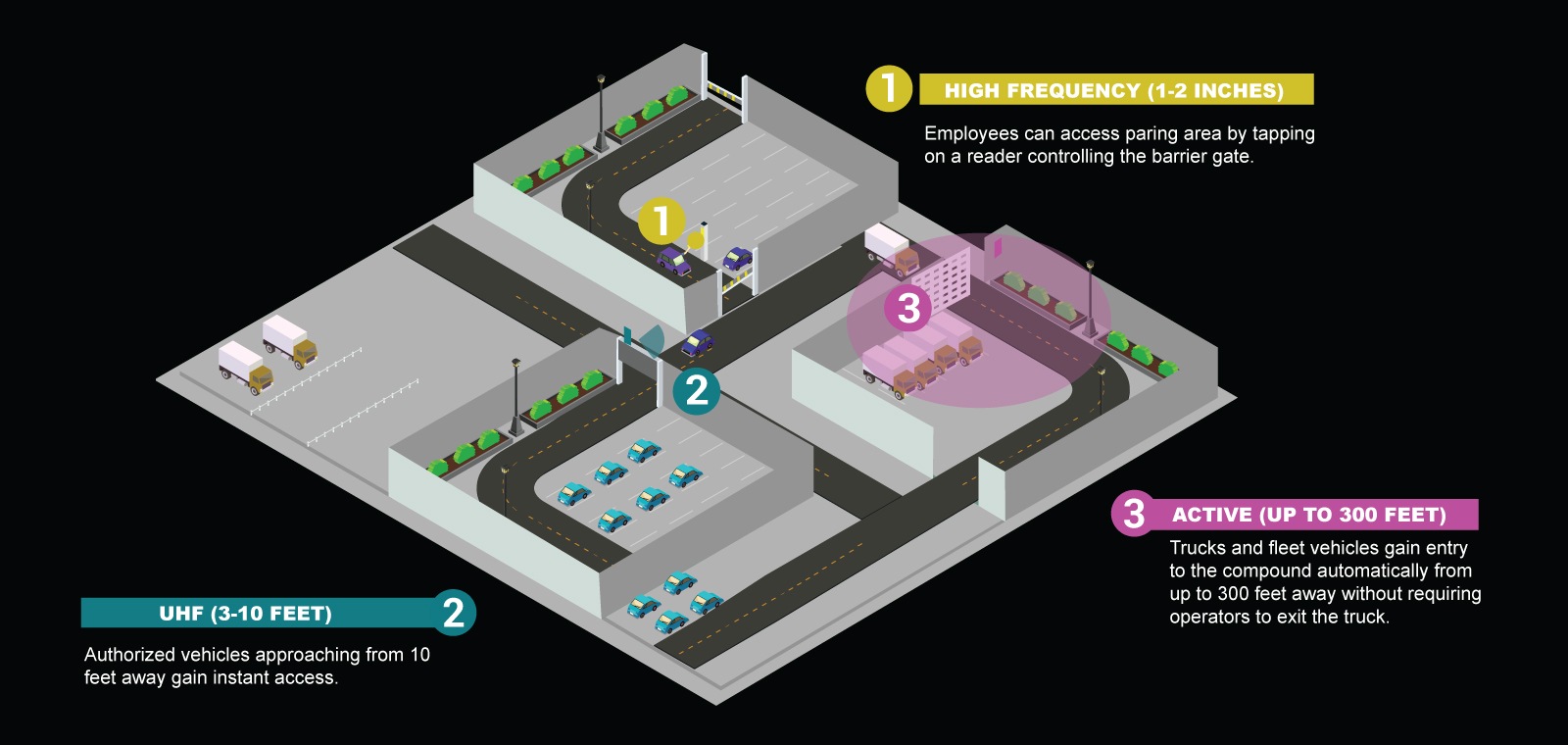 Drive up, grant access and track parking activity.
The GAO RFID Parking Control System for Commercial Buildings is designed for properties that have indoor, underground or outdoor parking facilities. The system uses the combination of an RFID in-vehicle tag and gate/barrier readers to permit entrance and exit to parking areas. Totally automated and unmanned, tenants and their employees receive quick, convenient, and safe access to the premises.
The Commercial Building Parking Control System  is the ideal solution for any property management company or building owner to provide automated access to its tenants. Not only do they gain the cost-savings of an unmanned facility, but there is the added value of being able to track the access activity of every vehicle.  All information is tracked and logged in our software, and can be reviewed remotely using any web browser.
The system is powered by three key components:
GAO Parking Control Software
GAO RFID In-Vehicle Tags (hang tags, license tags, dash tags)
GAO RFID Readers & Antennas
Combined, these components offer a highly effective parking control solution for commercial building operators and their tenants. 
Recommended Hardware Configurations
We offer a large selection of RFID hardware to provide you with a number of ways to configure a Parking Control System for your commercial building. Below are a few examples of the hardware configurations we recommend:
 Frequency
RFID Tags
RFID Readers
Accessories
Software
UHF

116014
116254
116052
116082
116203
116306

216021
216012
216026
216002
216023
216031
236004
236015
236018

491018
491022A
491022B
326005
326003

GAO Parking Control Software
Request a Demo
Interested to see how our IT Asset Tracking System can work for your organization? Our Expert will walk you through a demo!