Construction Industry | RFID Solutions
Grant access to your event and track visitors to see what exhibits they visited, how long they stayed. 
RFID & Construction 
The Construction industry encompasses three broad sectors: residential, non-residential, and engineering. The latter sector includes the construction of water and sewer lines, oil and gas pipelines, power and communication lines, as well as streets and bridges.
Within every sector, the requirements of attaining cost optimization and supply chain efficiency while ensuring safety are the top priorities. Using GAO RFID's suite of RFID solutions, managers will realize that these requirements are both achievable and sustainable.
Construction Industry Business Challenges: How RFID is the solution
If your organization builds residential homes, commercial buildings, natural gas pipelines, or are into heavy civil construction, you may face challenges that are typical in the Construction industry.
These challenges can be controlled and overcome by using RFID technology. Here are some examples:
We are here for you.  We can help tailor any RFID system around your construction client's needs including custom reports and software solutions combined with all the right hardware. 
Our experts are here to help you with all questions, needs and support. 
Find your RFID solution
GAO RFID Inc. offers the Construction industry a comprehensive collection of RFID solutions that help to boost business performance. Our RFID Solutions are purpose-built for the following sectors:
| | | |
| --- | --- | --- |
| Residential Building Construction | Non-Residential Construction | Water & Sewer Line Construction |
| Oil & Gas Pipeline Construction | Power & Communication LIne Construction | Highway, Street & Bridge Construction |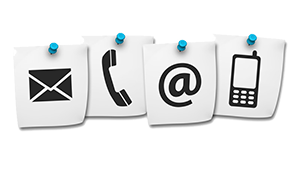 Would you like to know more about RFID Systems and how they can help your construction business or site?
Please contact us and one of our experienced sales staff would be more than happy to answer all your questions!