Manage access and registration to reduce wait times and boost attendee experience.

Registration Management
Pre-register attendees and automate the check-in process on the day of the event.

Flexible Access Control
Manage entry and exit points throughout your event, even when it spans across multiple days.

Intelligent Reporting
See who registered versus who attended, and get insight into attendee behaviour including stay durations, ins and outs and mor

Evaluate & Improve
Intelligent reporting provides a way to review processes and evaluate how attendees entered, moved through, and existed the different areas of the event.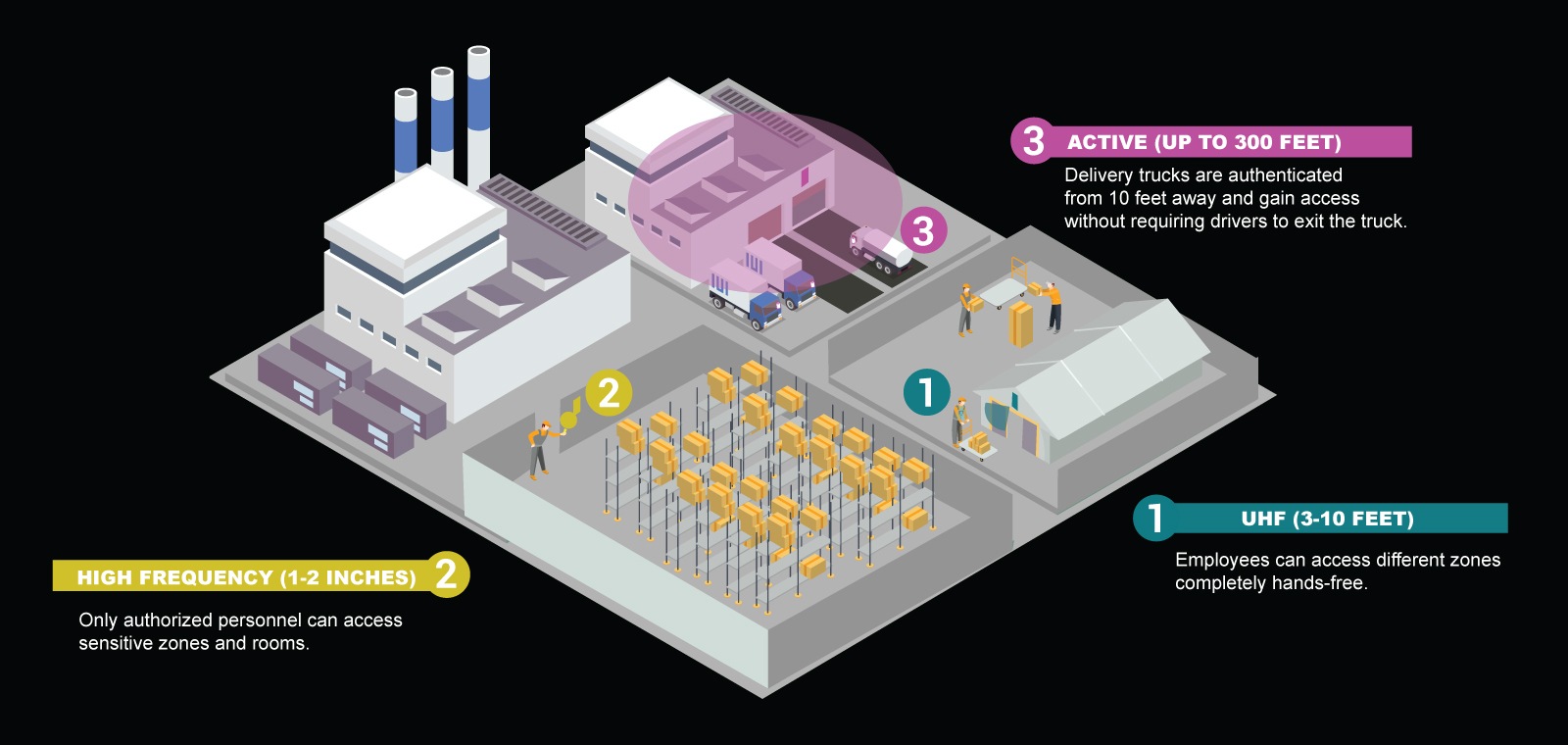 Access Control for Events and Conferences Makes Everything Efficient
The GAO RFID Access Control System for Events and Conferences combines the efficiency of access control with the automation of registration and attendance tracking. From pre-registering attendees to the effortless capturing of the crowd as they enter conference centre, the access control solution keeps every entrance and exit under control.  Whether your event is a trade show, educational conference or product reveal party, this access control provides the power to monitor and manage your event's access points for both attendees and employees.
Our Event and Conference Access Control System gives you the power to control access to your main entrances, thereby allowing you to automatically log attendees entered or exited. This information is logged and can be reviewed conveniently through intelligent reports via GAO's access control software. The system is powered by three key components:
GAO Access Control Software
GAO RFID Lanyards, Wristbands or Badges
GAO RFID Readers & Antennas
Together, these components provide an efficient way to provide access to events and record attendee behaviour.
Recommended Hardware Configurations
If there are only handheld readers used in the system, they can be integrated directly with GAO RFID Cloud Service, therefore, there is no need for a local physical server.
Our large selection of RFID hardware provides our customers with a number of configurations for the GAO RFID Conference & Event Access Control system. Below are a few examples of the hardware configurations we recommend for most attendance tracking applications:
 Frequency
RFID Tags
RFID Readers
Accessories
Software
High Frequency

113401
113303
112119
113013
111302
113404
112115

223020
223024
223018
223022
223017

GAO Access Control Software
UHF

116081
116080
116258
112120
116014

236004
216031
216030
246020
246025
236015

GAO Access Control Software
Request a Demo
Interested to see how our IT Asset Tracking System can work for your organization? Our Expert will walk you through a demo!