Manufacturing Industry | RFID Solutions
Control access and improve security, track workers and improve safety, track work in progress through the manufacturing line and improve efficiency.  Do you have a need?  We have a system contact our experts and we'll help solve your problem with RFID.
RFID and Manufacturing
The Manufacturing industry includes of many different sectors such as textile and clothing manufacturing, pharmaceutical manufacturing,iron and steel mills, and construction machinery.
This industry contains many more sectors, and they all operate under the similar goals of keeping costs down, increasing asset utilization, and delivering products faster. GAO RFID's suite of RFID solutions provides a way for manufacturers to address these concerns, ultimately helping them stay competitive.
Solving challenges in the Manufacturing industry with RFID
Within today's competitive global landscape, manufacturers are looking for new ways to reduce labour, keep material costs low, and limit production errors; all while increasing product quality and speed of delivery.
RFID technology is the answer to these challenges. Here are some examples:
MORE MANUFACTURING TOPICS
We are here for you.  We can help tailor an RFID system around your manufacturing client's needs including custom reports and software solutions combined with all the right hardware. 
Our experts are here to help you with all questions, needs and support.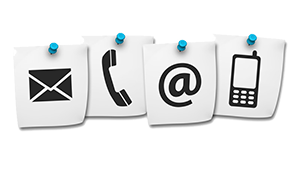 Would you like to know more about RFID Systems and how it applies to your specific company and needs?
Please contact us and one of our experienced sales staff would be more than happy to answer all your questions!