An automated solution for the access and return of vehicles.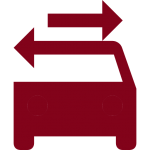 Vehicle Validation Access
Employees or customers approaching gates are authorized and given access to the parking compound.

Unmanned Operation
Access requires no attendant, allowing unmanned operation and eliminates paperwork for returns.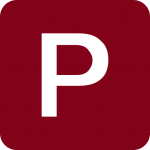 Automated Logging In/Outs
Every entry (return) and exit (rental) is logged in our system so that information can be exported into other information management systems.

CCTV Integration
Easily integrates with your existing CCTV systems in the yard to ensure security and protection of the parking lot.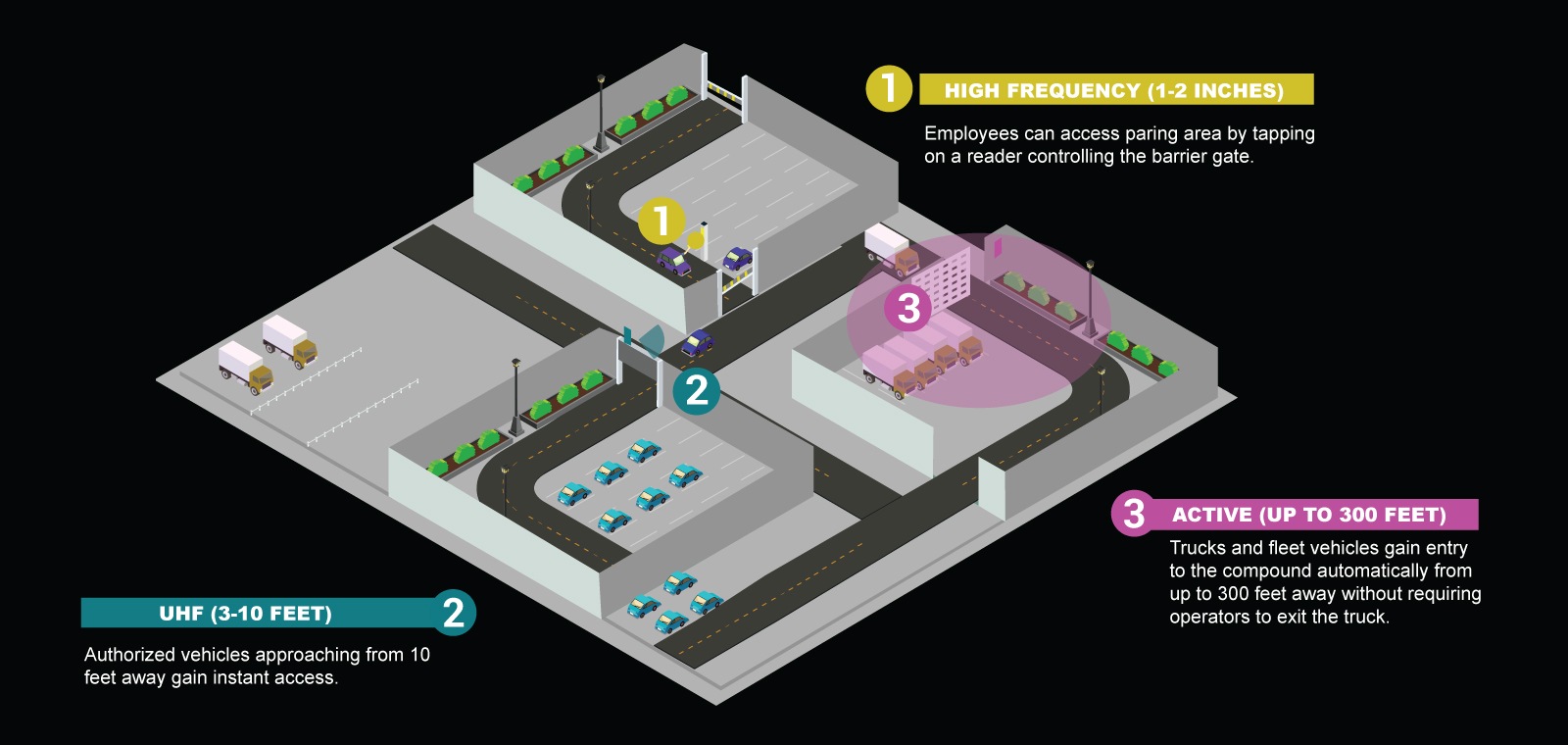 Access the compound, park the car and confirm the return; all without an attendant onsite.
The GAO RFID Parking Control System for Fleet and Rental Cars is designed to provide automated access for fleet vehicle operators and car rental customers, reducing the time spent on paperwork when acquiring and returning vehicles. Vehicles can exit and enter parking lots without requiring an attendant while entry and exit times are recorded. The information is then transmitted to the company's information system for further processing.
With the Parking Control System for Fleet and Rental Cars, fleet owners and rental companies gain the ability of having total visibility of vehicles in their lot, check inventory history of cars at any location, trigger notifications every time a vehicle enters and exits their lot, and even initiate an alarm if a car is wrongfully removed from the lot.
All information is tracked and logged in our software, and can be reviewed remotely using any web browser. The system is powered by three key components:
GAO Parking Control Software
GAO RFID In-Vehicle Tags (hang tags, license tags, dash tags)
GAO RFID Readers & Antennas
Combining these three powerful components together enables an efficient solution for handling fleet and rental vehicles.
Recommended Hardware Configurations
Our selection of RFID hardware makes it easy for you to configure a Parking Control System for fleet and rental cars in a number of  ways. Below are a few examples of the hardware configurations we recommend:
 Frequency
RFID Tags
RFID Readers
Accessories
Software
Active

124017
124008
124069
124068
124070

214015
214011
214047
214049
214051

GAO Access Control Software
UHF

216021
216023
216031
216012
216002
236004
236018
236015

GAO Access Control Software
Request a Demo
Interested to see how our IT Asset Tracking System can work for your organization? Our Expert will walk you through a demo!