Property & Equipment Management Industry | RFID Solutions
Manage All Aspects of Your Building or Property
Control access, parking, inventory and equipment all through RFID customized for your property's needs. 
RFID and Building Management
The Property & Equipment Management industry includes building management, real-estate property management, and industrial machinery rental sectors.
When managing assets that are being rented, the need for efficient management of property is common among all sectors. GAO RFID offers a large collection of RFID solutions to help the industry stay profitable.
Property & Equipment Management Industry Business Challenges: How RFID is the solution
To succeed in the industry, organizations must find efficient ways to manage the assets and provide a safe and secure experience to its renters and tenants.
RFID technology rises up to these challenges and gives organizations a way to effectively manage assets and keep control of its properties . Here are some examples:
MORE PROPERTY MANAGEMENT TOPICS
We are here for you.  We can help tailor an RFID system around your property management client's needs including custom reports and software solutions combined with all the right hardware. 
Our experts are here to help you with all questions, needs and support. 
Find your RFID solution
GAO RFID Inc. serves the Property & Equipment Management industry with a full suite of RFID solutions .Our RFID Solutions are purpose-built for the following sectors:
| | | |
| --- | --- | --- |
| Building Management | Real-Estate Property Management | Construction & Industrial Machinery Rental |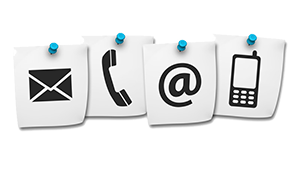 Would you like to know more about RFID Systems for building and property managers? 
Please contact us and one of our experienced sales staff would be more than happy to answer all your questions!