<![CDATA[

RFID Building Management System   
Overview
GAO RFID Building Management System is an integrated software package combined with GAO RFID hardware providing both secure access control for residents, building staff, and others along with parking control for the site. The system is able to provide for a variety of technology choices and combination of RFID readers and tags, for example, parking may use a UHF windshield tag and door access may use a low frequency RFID card tag. Active RFID choices are also supported. The system has a low cost of entry requiring only an everyday PC to handle people and vehicular access control for the entire building.
Benefits
Conversion from an outsourced system to a user owned and controlled system
Lower cost of ownership
Limited Access to restricted areas and authorized personnel increasing security
The ability to track and record personnel activity
Loss prevention
Features
Unsupervised 24 hour Operation
After system configuration, there is no more requirement for user input. As long as a valid, registered RFID tag is presented to the RFID reader at an access point, entry is automatic.
Remote Cloud-based Management
All registration activities can be handled through the system's Web-based interface from any location an internet connection is available by an authorized user. RFID tags and their holders and privileges can be added, edited or removed without having to go on site.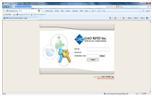 Compatible and Combinable with all RFID Hardware
Passive low frequency, high frequency, UHF and batter-assisted semi-passive or active technologies readers and tags in a variety of form factors such as windshield tags and key fob tags can all be flexibly used together.

Group & Time Restriction Management
Access for specific groups of tag carriers, as well as, time restrictions for access is provided for. For example, building personnel and not residents may be able to access certain areas, or laundry room access can be restricted to certain times of the day.

Customizable Reporting
All card activities are stored in a database and specific, adaptable reports can be generated by specifying criteria such as date, entry point or tag holder or group names.
Real-Time Monitoring
All system administrators are able to generate and monitor real time access and parking gate activity from the desktop in real time.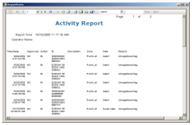 ]]>