<![CDATA[

RFID Car Dealership System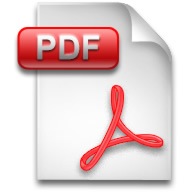 Overview
GAO RFID's Automobile Dealership System combine RFID hardware with a desktop application designed specifically for automobile dealership management and security. With a number of RFID readers mounted in different areas of the dealership, the system is able to track and inventory all tagged cars, key fobs as well as employees in the dealership.
Features
Compatible with GAO's Active 2.45 GHz Long Range RFID Readers and TagsThe system makes use of GAO 2.45 GHz active RFID Readers with an adjustable read range of under a meter to a maximum of up to 100 meters. This extensive yet flexible read range allows an entire dealership to be covered by a few well placed readers.

Tag TrackingThe system monitors all registered tags in the dealership at all times. Each tag is associated with a car, a key fob or an employee it is attached to or worn by, and each reader is associated with the area it is mounted in. When a tag enters an area, it is read by the reader mounted in the area. At the same time the "last seen" time and location of the tag is automatically updated in the system.

Easy InventoryAt any time, the user can start an inventory check by clicking the "Inventory" button on the user interface. Present and missing tags are expressly displayed on the screen in different colors. The user then has the choice to save the inventory report to an XML document which can later be viewed and printed.

Alert ActivitiesSome readers can be mounted at different access points of the dealership. When a tag enters the read range of these readers an alert message is displayed on the screen warning the user that a tag is about to leave the dealership.

Test Drive DetectionWhen an employee takes a car out for a test drive, the system is able to detect it automatically and display it on the screen. Information for the car, the key fob used, the employee, the start time and the finish time of the test drive is saved in the system.

ReportsThe user is able to check and print inventory history, alert activity history and test drive history through the software interface. Time frames can be specified to narrow the search.
Multiple Deployment Options Available
GAO's Car Dealership System is available in the following forms:
Off-the-shelf software to run on a local server or PC using a networked connection or as an embedded application
Off-the-shelf cloud services (SaaS)
Customized software to meet your exact needs to run on a local server or PC using a networked connection or as an embedded application
Customized cloud services (SaaS) hosted on our cloud server or your private cloud server
Powered by GAO Auto-ID Engine with such functions as middleware, drivers, Web interface, reporting engine and ERP module
Requirements
Microsoft .Net Framework 3.5 (included in software package).
Microsoft SQL Server Express 2005 (included in software package) or later.
]]>