Highly Accurate and Efficient RFID Solution
Due to the effectiveness of this RFID solution, the process of tracking assets of counseling and Psychotherapy Clinics is simply stimulated by a staff member walking around the clinics and utilizing a handheld computer with an RFID reader.
GAO RFID counseling & Psychotherapy Clinics Asset Management System
What It Tracks
Our RFID system can track all counseling & psychotherapy clinics assets including:
Personal protection equipment such as gloves, aprons, eye protection
Board games utilised in child psychotherapy
Drawing materials
Technical devices such as computers and tablets
Psychotherapy books
Patient files
All other assets your counseling and psychotherapy clinic might utilize
Since a staff member will bring a handheld RFID reader and walk through the clinic to have assets tracked, every part of the assets needs to be carefully attached with an RFID tag.
The GAO RFID counseling and Psychotherapy Clinics Asset Management System is designed to meet the requirement of all manufacturing small or large scales.
Please check our GAO RFID counseling and Psychotherapy Clinics Assessment Management System page for more information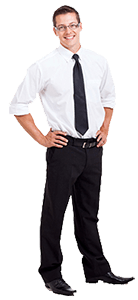 LEARN MORE ABOUT THIS SYSTEM!
Click here to get detailed specifics of how this system will work.
Request a quote or speak to one of our RFID experts
to see how this system WILL save you time & money
In addition to the counseling & Psychotherapy Clinics Asset Management and Inventory Management Solutions we also offer an RFID Access Control System and RFID Parking Control System that can be tailored to your clinic's needs and controls who can access areas of your clinic and parking. Click on either below to learn more.
The Counseling & Psychotherapy Clinics Industry
Counseling and Psychotherapy are well-known as types of treatment that help people of all ages to overcome their mental disorders such as stress, anxiety, and depression. While counseling is a short term approach, psychotherapy is a long-term practice. However, these methods have the same purpose of using psychology rather than medical treatment to identify and address clients' mental issues. The clients will tend to live happier and healthier after counseling with psychotherapists.
The first type of psychotherapy is psychoanalysis and psychodynamic therapies, which concentrate on the patients who are affected by problematic behaviors and feelings. By closely working with the therapist, the patients will get a chance to explore and understand their interactions and reasons behind their behaviors. The second one is cognitive therapy, which indicates people's way of thinking rather than their actions, as dysfunctional thinking or perspectives might unintentionally lead to unusual behaviors and negative emotions. Another considerable practice is humanistic therapy, which encourages people to follow their true self as each individual is unique. In other words, the job of the counselors and psychotherapists is to help their patients solve all difficulties about mentality, which cannot be easily treated by medicine.
The market trend of the counseling and psychotherapy industry is emerging in our 21st century. This is the result of high human demand and advanced living standards. Compared to the previous generation, humans have greater aspirations and ambition, which leads to more complex and difficult problems to resolve. Being overwhelmed because of workload, getting into trouble fixing problems and maintaining relationships, people feel lost and unstable and thus require counseling and psychotherapy. Not only does this happen in adults, children and teenagers are also struggling in their lives. Therefore, counseling and psychotherapy clinics are places for people of all ages to address their problems at all stages. Besides just coming to the clinics for an appointment with the counselors or psychotherapists, nowadays there is a growing number of therapeutic online services that are flexible for those who are too busy to head directly to the clinic.
Due to the high number of people suffering from mental illness, there is no shortage of counselors of psychotherapy in the US and Canada. In the US, patients can find some of the best psychotherapy counselors in Colorado Springs (CO), Fairbanks (AK), and Anchorage (AK). In Canada, the major cities that offer the most affordable psychotherapists and counselors are Toronto, Montreal, and Vancouver.
Successful counseling and psychotherapy require mutual collaboration and trusting relationships between the therapists and the patients, the client is likely to share, and the therapist is able to listen and give advice. This process starts when a person realizes that he or she is facing constant sadness and sorrow without clarifying any specific reasons and cannot escape from that circumstance. That person decides to book an appointment with a counselor or therapist to address that unpleasant event. Patients in different age groups will be more suited to different treatments. For adults, the counseling and psychotherapy process does not require any items, devices, or equipment – they offer a talking-based therapy instead. A discussion with the counselors and therapists is a confidential supporting process to figure out issues through current symptoms, explore options and develop strategies based on gender and characteristics. The issues that people commonly bring to the counselors are related to communication and relationships, work and career, family problems such as separation and divorce, parenting, abuse, self-esteem difficulties and gender identity or sexuality. On the contrary, applying psychotherapy in children requires much more effort. In order to make a child open their heart to share their story, some therapists apply board games or drawing materials to have a general look at the child's development and their internalized representations, then stimulate their interaction. The expressions of the child from these activities are evidence for the therapists to conduct suitable interventions, whether verbal or non-verbal, to meet the right demands of the child.
A qualified counselor or psychotherapist needs a bachelor's degree in psychology or a related field. They are also required to have a professional license to practice counseling and psychotherapy. The license will guarantee that the practitioners have completed a required level of training besides their educational degrees. Furthermore, people working in this field should have the ability to deal with people, empathy, problem-solving skills, trustworthiness and patience.
The Commercial and Institutional School Construction Industry
Commercial and institutional buildings are the most common types of construction seen and used by the public. The terms "commercial" and "institutional" refer to organizations or establishments that are formed for religious, social, educational, or other similar purposes. This form of construction serves to create buildings for public use, such as churches, banks or schools. The construction of schools may be considered as one of the most important types of public institutions since they are of particular interest to governments, communities, and corporations, as education has become a crucial element for success. Schools provide early childhood, primary, secondary, and higher education opportunities, which in turn provide the necessary skills required to join the workforce.
Due to the importance of education, several hundred thousand public and private school buildings have been constructed all across North America, with millions of students in attendance every year. In the US, large cities tend to have the highest amount of schools; these cities include Los Angeles, CA, Chicago, IL, and New York City, NY, among several others. The school construction market continues to climb as cities and suburban areas continue to grow in geographical and population size and must make education more accessible to the public.
School construction varies for each building, as it must meet the community's needs for which it is created. For example, some residential areas are spread out and have smaller population sizes, while some areas are more densely populated and have lower amounts of space available for construction. This also applies to the types of materials needed, based on certain factors like the environment, city standards, or budget restrictions.
Construction typically requires builders to form lists of materials, which vary in quality, price and quantity. Commercial and institutional construction requires large order capabilities, which now involve GPS delivery and high-tech operating systems to process large orders and move materials. To begin the process of building commercial or institutional schools, school boards, school districts, and city planners must prepare contracts that discuss matters such as site security, environmental and noise control, workers' hours, necessary materials, and deliveries. Once the materials have been decided on, the party responsible for overseeing the construction process may contact special construction supply facilities, that typically make on-site deliveries. Construction also involves a significant amount of both natural and synthetic materials, such as wood, steel, clay, bricks, rocks, plastics, glass, and cement, which may or may not be used depending on their cost, quality, or effectiveness in the type of building being made. Construction supply facilities keep their materials in large enclosed areas like warehouses, in which workers must keep track of inventory and use large, strong moving equipment for the large amounts of heavy, raw materials being ordered. The types of equipment involved in this process often include utility carts, forklifts, and delivery trucks, which are used to lift and move these heavy materials.
To work in this field, employees typically are not required to have any formal education and instead, go through on-the-job training. However, it may be beneficial to attend a trade school or begin an apprenticeship first. Construction work is very physically taxing, dangerous, and difficult. Given the complex nature of commercial and institutional construction, workers often need special certifications or licenses to perform certain tasks, such as rigging, scaffolding, or welding.
Commercial and institutional construction is very complex and includes a very broad range of assets that must be tracked during the ordering process. Each asset in this industry is crucial to the construction of these buildings, providing them with a good foundation, and meeting the standards for the specific type of building and environmental regulations. There are several different facilities or plots of land that house different kinds of raw materials, such as glass, metals, chemicals, woods, etc., often depending on the storage conditions these materials may require.