Accurate & Reliable Asset Management for School Bus Operators
This RFID solution can enable employees to track the tagged assets as they walk through the service area while simply holding a handheld computer with an RFID reader.
Applications of the GAO RFID School Bus Transportation Services Asset Management System
All kinds of school bus transportation service assets can be managed by the GAO RFID School Bus Transportation Services Asset Management System, no matter the size of the buses or any other factors.
There are all kinds of school bus transportation services, including:
Traditional school buses, ranging in size from Type A, which is the smallest, to Type D, the largest and typically a transit-style van
School vans
Multifunctional activity buses
Allowable alternate vehicles
Non-conforming vans, often used by schools to transport cargo
The GAO RFID School Bus Transportation Asset Management System is well suited to manage assets of various school bus and van transportation services.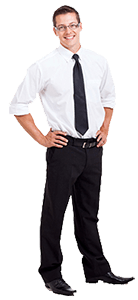 LEARN MORE ABOUT THIS SYSTEM!
Click here to get detailed specifics of how this system will work.
Request a quote or speak to one of our RFID experts
to see how this system WILL save you time & money
The School Bus Transportation Services Industry
The main activities of the school bus transportation industry include managing the policy and framework of and providing fundamental school bus transportation services for contract schools. Specifically, it provides schools with a convenient method to transport students to and from school or school-related activities, which is highly practical. School buses in North America are typically yellow in color.
The school bus transportation industry is well-known for its safety standards, which are provided by the dedicated industry infrastructure, the specially trained drivers and the specialized safety equipment. The industry is a highly regulated one with tough and demanding entry requirements for those looking to get into the profession. School districts and private bus companies (in partnership with each other) are the major players in this market. The private companies need to build a firm, long-lasting relationship with school districts in order to obtain contracts with them. To meet the increasing demands of providing safe and reliable transportation services for students, most school bus companies must invest more money than they currently do to upgrade their school buses to satisfy this top priority.
It is the growing safety features and unique safety equipment of school buses that make them the most popular choice for transporting students, and it is these safety standards that are predicted to boost the global school bus market further. As previously mentioned, school buses are fitted with the most advanced safety equipment to secure the students. They are designed with a primary focus on safety; therefore, they are provided with protective seating, high crush standards and rollover protection features. Additionally, they are also fitted with large windows to increase visibility, and include other features such as flashing red lights, cross-view mirrors and stop-sign arms. Due to these characteristics, reports generally tend to be positively opinionated about the school bus market.
According to IBIS World, the school bus transportation services industry is expected to grow at an annual rate of 3.9% over the next five years, eventually reaching $13.9 billion. While economic growth has been helping drive revenue upward, state budget constraints have tempered industry growth. Volatile fuel prices have negatively impacted average industry profit over the past five years. Although higher fuel prices can generally improve revenue as operators implement fuel surcharges, profits tend to dwindle. Fortunately, despite year-to-year volatility, fuel prices have declined over the past five years, thus boosting profit margins.
In Australia, the school bus service industry is facing a few challenges. Some schools regard school bus services a luxury that they can no longer afford due to a reduction in funds from the government. To complicate matters further, some communities are considering eliminating school bus services unless they find other sources for transportation funding, such as charging students' parents. Another suggestion offered by these communities is that the companies could integrate the school transportation with other transport companies and vehicles to maximize the profit margin and reduce average cost so as to survive.
In Canada and the U.S., this industry owns a moderate level in terms of market share concentration. The top three companies, First Group PLC (First Group), National Express Group PLC (National Express) and Student Transportation Inc. (STI), lead the industry and account for more than 35% in terms of total revenue each year. In recent years, they have also faced some challenges owing to the U.S. and Canadian governments' initiatives for promoting electric buses, and must invest more in order to satisfy the new emission standards. However, advanced technological additions in school buses, such as batteries, may result in an increase in costs, which could severely harm them in the global school bus market.