Accurate, Time Saving & Effective Asset Management
With this RFID solution, the asset management of your snack food manufacturing can be done simply by having an employee walk through the facility while holding a handheld computer with an RFID reader, which tracks the tagged assets.
 For more technical details, please visit the GAO RFID Snack Food Manufacturing Asset Management System page on our website.
What the GAO RFID Snack Food Manufacturing Asset Management System Tracks
Our RFID system can track all snack food manufacturing assets including:
Precision tools, such as precision scales and precision measurement equipment
Snack-packaging trays, machines and materials
Conveyor belts, food-processing machines, ingredient storage
Weighing scales, heating drums, seasoning machines
Labeller and cartoner machines
Moving supplies, such as trolleys, trays and utility carts
Filler cup, sifter separator and mixer paste.
Office supplies, such as printers, copiers, fax machines, computers, tablets and more
Applications of the GAO RFID Snack Food Manufacturing Asset Management System
The GAO RFID Snack Food Manufacturing Asset Management System can be used for small-scale and large-scale manufacturers, due to its diversity.
There are all kinds of snack food manufacturers, including those that specialize in specific areas such as:
Confectionary i.e. Chocolate and Sweets
Crisps
Popcorn
Pretzels
Biscuits
Dried Fruit
Nuts and Trail Mixes
Protein Bars and cereal bars
Cakes and bakery items.
The GAO RFID Snack Food Manufacturing Asset Management System is well suited to manage the assests for all sizes of manufacturers no matter their speciality.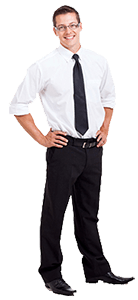 LEARN MORE ABOUT THIS SYSTEM!
Click here to get detailed specifics of how this system will work.
Request a quote or speak to one of our RFID experts
to see how this system WILL save you time & money
The Snack Food Manufacturing Industry
A snack food is an item or portion of food smaller than a meal. People often snack in between meals or after meals. Snacks take on varying forms of fresh or processed foods, and can include confectionary like sweets or chocolate. Typically, snacks are easy-made items with ingredients likely to be in one's home and don't require much preparation. However, with the rise of small convenience stores, pre-packaged snack foods grew in numbers and created the now multi-billion dollar industry of snack food manufacturing. Pre-packaged snack foods are often more durable in shelf-life than normal meals, and are designed to be small and portable. Therefore, they typically contain more preservatives and sugars, compared to normal foods. However, in recent years the healthy snack food industry has risen impressively, with an estimated market worth of $23 billion in 2018. This trend matches the rise in consciousness surrounding healthy diets.
The manufacturing of snack food is a dynamic and diverse segment of the global food and beverage industry, experiencing year on year growth and continuously introducing new product varieties, flavors and ideas. Snack foods are arguably one of the most popular and consumed packaged food items available on the market, and hold a significant amount of the market share in the wider industry. By 2021, it is estimated that the snack food industry will be worth $620 billion, growing at a rate of 5.6% every year. These statistics are great news for snack food manufacturers whose business is ever-growing. However, it also adds pressure to maintain this statistical rise, as more competitors move into the market with innovative or healthy new snack options. One reason leading to growth in the industry comes with increased disposable income and hectic working lifestyles, causing quick solutions to stave off hunger until meal times. For snack food manufacturers, it is therefore crucial to have an efficient method for tracking their assets.
The global healthy snack market, as mentioned above, is rising in popularity. Snack food manufacturers of the healthy nature are focusing on the nutritional values of their products such as high vitamin and protein value and low calorie value. Particularly in matured economies, snacks like dried fruits, nuts and protein bars are gaining traction. North America and the United Kingdom are poised to be the prominent markets for healthy snack manufacturers due to changing consumer habits. For snack food manufacturers, this changing attitude leaning towards healthier alternatives is a reason to track assets and see how the market shapes over the next coming years.
However, whilst healthy snack foods are on the rise, the slightly more traditional types of snack foods are still the most popular in the wider market. For example, in the United Kingdom, an example of some of the main snack foods include Kit Kat coming in 2nd most popular, galaxy chocolate in 3rd, and Walkers in 9th place. In the United States, snacks such as Cheez-it, Doritos, Pretzels and Popcorn, come in as the most popular snacks. Overall, it is undeniably that the snack food manufacturing business is one of a great importance and size.