GAO RFID Port and Harbor Operations Asset Management Solution
Accurate, Easy To Use Asset Management System
With this RFID solution, the asset management of your port and harbor operations can be done simply by having an employee walk through the area while holding a handheld computer with an RFID reader, which tracks the tagged assets.
What This System Tracks
Our RFID system can track all port and harbor operation assets including:
Rail-mounted stacking cranes
Rubber tyre stacking cranes
Quay cranes
Straddle carrier
Reachstacker
Dockyard cranes
Material handling technology
Unloaders – screw unloaders and continuous ship unloaders
All other assets port and harbor operations may utilize
An employee can track the assets by holding a handheld RFID reader within range of the RFID tags, which are attached to the assets.
The GAO RFID Port and Harbor Operations Asset Management System can be scaled to fit the needs of ports and harbors of various sizes that conduct small-scale or large-scale operations.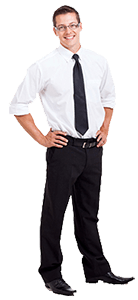 LEARN MORE ABOUT THIS SYSTEM!
Click here to get detailed specifics of how this system will work.
Request a quote or speak to one of our RFID experts
to see how this system WILL save you time & money
The Port and Harbor Operations Industry
Ports, usually seaports, are areas where ships are docked to unload and load cargo. A port could be small-scale, comprising of some wharves, or it could be a large-scale complex. Many ports across the world play a major role in operating as a connect or a link between sea and land transport to successfully conduct overseas trade operations and also oftentimes for distribution in domestic contexts, ports and harbors act as significant links. These operations largely fall under commercial port and harbor operations. In addition to this, there are also recreational operations that take place in ports and harbors.
Shipping operations in harbors and ports broadly constitute either cargo operations or vessel operations. Vessel operations involve ship management duties of which a significant aspect is the voyage planning operations. Scheduling future cruises also falls under vessel operations. Under this, a lot of training also takes place where ship operators and small boat operators are trained. Another significant operation is the maintenance of commercial vessels that can take place in ports, or even dry docks, at times. Cargo operations make use of a larger number of assets, such as heavy cranes, that are used to load and unload cargo from merchant ships. Many items like food, chemicals, machinery and military vehicles are carried in cargo vessels. As is the case for commercial operations, there are many harbors dedicated for recreational operations and activities which include sailing, recreational fishing, water skiing, rowing, power boating, cruising, etcetera.
A large number of ports are implementing more use of mobile harbor cranes, which makes cargo handling more efficient. Mobile harbor cranes can lift heavier cargo and achieve greater distances. A significant trend for port and harbor operations, and one that has gained in traction in recent years, is to implement a more environmentally conscious approach. For instance, many ports have, over the years, continuously upgraded the quality of reachstakers that they use so as to ensure minimum noise pollution, especially in cases where they must be mindful of nearby cities. Wildlife can also often be affected by the noise generated through cargo operations, which is why many aim to reduce the negative impact they have on the environment. Similarly, there is a greater awareness of other ways in which such operations can harm the environment, for instance, dry cargo can cause the production of dust, liquid cargo may lead to leaks that pollute the sea and in many cases chemicals that are being transported can be extremely toxic for marine life. Therefore, there is a greater awareness to take precautions in order to avoid such situations and to maximise environmental safety.
RFID Systems for Port & Harbour Operations
Oil terminal
Bulk cargo terminal
Container terminal
Cruise line terminal
Ferry terminal
LPG terminal
LNG terminal
Roll on Roll off
The top 10 exporting nations are mainland China, United States, Japan, South Korea, Taiwan, Thailand, Germany, Indonesia, Malaysia and Brazil according to Container Trades Statistics Ltd (CTS), all statistics were independently compiled by individual nations. Shipping containers are estimated at transporting 60 percent of all seaborne trades with a total value of US $5.6 trillion in 2010. Projected growth of the shipping container market is expected to increase to 6.4 percent by 2016. The quantity of goods shipped in containers has increased from 100 million metric tons in 1980 to 1.5 billion metric ton in 2012. Each day there are millions of shipping containers in transit at any one time. The proliferation of containers circling the globe means only 2 percent of containers can be inspected by government officials at any one time. RFID can be employed to prevent potential security threats. The importance of ensuring accurate log records for the contents in shipping containers has never been more critical than it is now. GAO RFID Systems for Port and Harbour operations are designed to aid logistics and transportation including:
Checking and tracking of inventory
Revenue tracking
Securing access to prohibited areas
GAO RFID System Solutions: Port & Harbour Operations
Effective supply chain management benefit from the implementation of Radio Frequency Identification (RFID) based container tracking technology. Being able to track and identify cargo in real time is a major benefit for companies. Knowing an assets exact itinerary and location in the chaotic world of port shipping allows for transparency in the world of port shipping. Real time identification of containers gives a certain measure of control back to the company transporting cargo. Common problems associated with the port and harbour industry include the mishandling of excess cargo at marine terminals. An inefficient transportation infrastructure and the inability of port terminals to handle the logistical complexities of vessel sharing alliances all contribute to lost revenue. Individual companies and various port authorities can all be linked with the tagging of RFID technology. Cargo Tracking Attempting to locate shipping containers that have been misplaced wastes time and results in lost revenue if the item is a perishable product. Integrating the GAO RFID Asset Tracking System alleviates the problem, allowing you to quickly locate the container in question. RFID Readers can also be placed in passageways to serve as location markers for shipping containers. RFID Tags can be scanned by readers in shipping yards providing identification data of the container being shipped.
Improve the supply chain management
Monitoring of shipping containers for security
Eliminate or drastically reduce physical inspections
Reduce tamper events at ports and harbours
Speed up shipping times
Obtain proof that containers were loaded at secure loading points
Prevent counterfeiting
Adopting RFID technology is the most efficient means of data transparency. GAO RFID can positively impact global port and harbour operations. Reducing the guessing work of what is in a container and where it is located is easily remedied with RFID technology and wireless data collection.
Hazardous Cargo Monitoring hazardous or dangerous cargo using RFID technology is indispensable to the port and shipping industry. Deploying active reader High Frequency RFID tags to containers carrying harmful materials pays of in dividends for years to come. The attachment of radiation sensors along with our RFID kit will allow the detection of faint traces of radiation. Gas and chemical sensors are another way RFID tagging and readers can be used together. The battery life for RFID tagging used in detecting harmful gases and radiation will have to be determined by the port authority in question. Each RFID tag has a specific identification number that belongs only to the cargo container listed in the manifest. Using our RFID readers in unison with our tags prevents potential health issues from occurring to dock workers involved in the transportation of dangerous goods. RFID readers and sensors make the manual opening and closing of each cargo container unnecessary.
Securing Containers and Port Areas Using the GAO RFID Access Control System, all port and harbour personnel can be provided RFID Badges to enable them to access certain areas of the facility based on their access levels. With an authorized badge, employees can unlock doors to access the zones that they require. This helps to keep the facility safe from intruders and accidents. Additionally, RFID technology can increase security by providing Tamper Proof RFID Tags that seal shipping containers and allows personnel to monitor for theft and vandalism. Upon improper handling, the RFID Tags emit an alarm frequency that notifies the GAO RFID Asset Tracking System and sends alerts to management and security so that immediate response to the situation can occur.
Integrating our solution with GAO RFID
GAO RFID has the tags, readers and sensors for most industries requiring our type of service. Consult us for ways on solving your logistical issues when it comes to the shipping of cargo. GAO RFID has the hardware and software to enhance your port and harbour logistics. Contact us today; our team of professionals will use our expertise to integrate our solution with your IT architecture.