<![CDATA[
Utilities are Utilizing RFID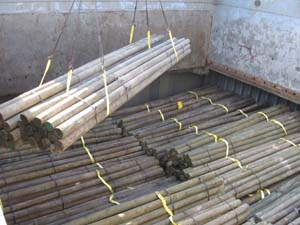 The number of ways to employ RFID in the utility industry seems never ending. As an example utility companies have used RFID to track inventory such a transformers, cable and poles. Utilities have used RFID to tag parts and tools to maintain accurate inventories before leaving for a job and when the job is completed. RFID is being used to manage assets, both in the warehouse and in the field. RFID is playing an ever more important role in infrastructure service and maintenance to account for inventories in the field as well as identifying assets, buried and above ground.
Tagging and Tracking Assets
One manufacturing company located in the southeast is using RFID to tag all their wooden utility poles. They apply low cost passive EPC Gen 2 RFID tags to wooden utility poles after they are manufactured in order to track their location and status within their storage yard and then loaded onto trucks bound for utility companies across the east coast. Some of their customers, the utility companies, are in turn using RFID to manage these very assets and also record the condition of each and every one of utility poles by doing periodic inventories and performing regular service routines. UHF tags are ideally suited for this type of application, one that is outdoors where the environment can vary from sub zero temperatures to temperatures above 100 degrees. UHF tags can also withstand snow, rain and sun. Equally important, a UHF tag will still be working beyond the 40 year service cycle of the average wooden pole. The RFID generated data improves efficiency at both manufacturing and storage yards. By using RFID companies eliminate errors such as sending the wrong poles to the wrong customer.
Where practical the same RFID tag that was attached by the manufacturer could be used by the customer. The tag information can be recorded and stored on a handheld reader as well as on central GIS related database. Every pole deployed by a utility company can be tracked and accounted for. Any extra services attached to each pole can be recorded. The exact location of each pole can be captured by using a handheld RFID reader equipped with a GPS reader. By using RFID record management is automated and accurate. A utility company in the northeast had a number of unmanned satellite storage yards. They store different models of transformers throughout these storage yards. Their problem was inventory accuracy. They were not sure exactly where their key assets where at anyone time. By attaching active RFID tags to these assets and installing an active reader in each storage yard they finally had real time visibility of all their tagged assets in each yard. By implementing an Active RFID solution they have improved work crew productivity, improved customer service and reduced overall inventory requirements.
Maintenance System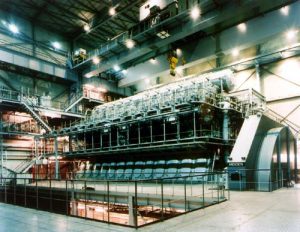 Power plant operators have implemented RFID based maintenance systems to simplify the workflow of scheduled inspections, routine operations and facility management. By using RFID facilities operators can more easily meet compliance requirements as well as improve overall efficiency. An RFID based maintenance system consists of facility information, such as facility specifications, repair information collected during periodic inspections and performance feedback information collected during routine operations, all stored in a centralized information database. Maintenance engineers and operators use handheld RFID readers loaded with relevant information or connected to a database via WiFi or GPRS to perform inspections and repairs. To accommodate unique power plant safety compliance routines, employees as well as documents and machines are RFID tagged and the system associates all entries and events in the database. An RFID based solution makes it easier to validate and audit work those occasions when only specifically certified and trained workers are authorized to perform a maintenance or installation routine. An RFID based audit trail can also be used when the protocol requires a second set of eyes as a safety check before a job can be signed off as completed. By tagging all aspects of a facility (workers, documents, machines and parts), inspections, repairs and worker status can all be holistically optimized thereby improving the support of management activities for planning facility repairs, worker allocation, and scheduling inspection and maintenance plans.
Buried Treasure
Locating and identifying above ground assets is a much easier job (see Tagging and Tracking Assets) than tracking and accounting for assets that are buried. RFID is being used to identify and locate buried assets such as telephone wires, gas lines, CATV cables, power lines, water pipes and waste drains. Specially designed RFID tags can be buried to a depth of 1.5 meters to help map an underground infrastructure and pinpoint key assets underground. The RFID tags or markers can be programmed by the user to include customer specific information such as facility data, hazard levels, type of application, placement date and other important details. Specially designed high power readers are used to locate the buried markers.
We Have Your Solution
GAO RFID Inc. has an experienced RFID Engineering Team to provide the professional design, deployment, integration, training and customer service that will maximize your return-on-investment. To find out how we can solve some of your challenges by putting RFID to work. Please contact us at
sales@gaorfid.com
, send us an
inquiry
, or call us at 1-877-585-9555 or 416-292-0038, ext 601.
]]>