Efficient Tea & Coffee Manufacturing Asset Tracking Solution
Save Time & Accurately Track All Your Assets
The asset management of your coffee and tea manufacturing facility can be accomplished by having an employee hold a handheld computer with an RFID reader while walking through the facility, which will track the tagged assets when the reader is within range of them.
What This Asset Management System Tracks
Our RFID system can track all coffee and tea manufacturing assets including:
Precision tools, such as scales and measurement equipment
Production equipment such as filters and blenders
Packaging equipment
Storage boxes
Raw materials, such as coffee beans or tea leaves
Moving equipment, such as trolleys, trays and utility carts
Office supplies, such as printers, copiers,  computers, tablets and more
All other assets your coffee and tea manufacturing facility may utilize
When an employee holds a handheld RFID reader while walking through the facility, the reader will track the RFID tag when it gets within range of the tag.
Applications of the GAO RFID Coffee and Tea Manufacturing Asset Management System
Regardless of the size a coffee or tea manufacturing facility may be, or the variety of assets it may have, the GAO RFID Coffee and Tea Manufacturing Asset Management System is designed to manage and track all assets accurately.
Regardless of what type of tea or coffee your facility manufacturers, including bottled or canned coffee and tea drinks or raw products  our system can be setup and customized exactly for your needs.
RFID Systems for Coffee and Tea Manufacturing
Manage input and output via the tagging of inventory and assets
Significantly reduce equipment downtime
Gain more access to what's going on in your supply chain
Our RFID Systems are ideal for coffee and tea manufacturing as there is a high turnover of product and there are multiple collection points upon which product is distributed. GAO RFID can work to identify problematic areas in your supply chain and has been known to play a critical role in reducing shrinkage while improving the bottom line.
Using GAO RFID Systems in the Coffee and Tea Manufacturing Industry
There's no more efficient way to track a piece of product, equipment, or process than with our suite of RFID Systems. With the manufacturing landscape becoming more and more competitive, production managers are increasingly tasked with the need to increase productivity while keeping costs to a minimum. RFID technology can help:
Tag Inventory Automate the complex and labour-intensive inventory management process thereby promoting lean manufacturing. Our Asset Tracking System will tag product, inventory, and assets as needed to always ensure an accurate count and the ability to locate its precise location anywhere on the production floor. Through the use of RFID Tags, you can get better visibility over inventory and know exactly what you have and what you need; truly making your operations more efficient.
Set up Equipment Maintenance Through our Asset Tracking System, a repair and maintenance schedule for your manufacturing equipment can be recorded onto each RFID Tag. As parts are removed and refurbished, it's of utmost importance that this information is carefully recorded. The data collected from maintenance conducted or transfer of parts are all stored on the database so that maintenance engineers can achieve greater efficiency throughout the warehouse.
Ensuring Security of Products As millions of dollars of product is being moved through a coffee and tea manufacturing plant every day, it's important that this inventory gets to its destination without incidence of theft. Using our Asset Tracking System you can track each item or pallet as it moves from your production facility to distribution warehouses and finally the customer's receiving dock. The ability to track the status and location of every shipment and confirm secure landing at its intended destination means added security to your business.
Higher Manufacturing Performance Through the sheer amount of data being collected via our RFID Systems, a business owner now has more information than they've ever had before to assist them in running their business effectively. Identify inefficiencies in production and take the necessary corrective action to ultimately bring about significant cost savings via RFID.
Integrating our RFID Systems with your Existing Management Software
GAO RFID's Systems can be deployed as a standalone solution or can be integrated with other software solutions, according to your needs. At the core of our solution is GAO RFID's AUTO-ID Engine which incorporates middleware and essential RFID functions that perform RFID data collection and information processing. Our AUTO-ID Engine seamlessly integrates with a wide variety of management systems so that you can access the data it collects directly via the system or systems you currently have in place. Our team of seasoned professionals will smoothly integrate the appropriate GAO RFID Solution with your IT architecture. The result is an RFID solution that is seamlessly unified with your management system. Contact us for more information on how our RFID Systems can be configured for your organization.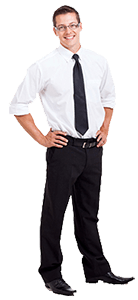 LEARN MORE ABOUT THIS SYSTEM!
Click here to get detailed specifics of how this system will work.
Request a quote or speak to one of our RFID experts
to see how this system WILL save you time & money
The Coffee and Tea Manufacturing Industry
The most commonly consumed beverages in the US, surpassing tap water, coffee and tea help to not only empower everybody's day, but also contribute greatly to the national economy. Industry insights based on market research reports indicate an increasing consumer preference towards nutritious beverages such as coffee and tea over carbonated drinks.
Both areas of the industry are carefully supervised by the authorities responsible for developing safety models for any food or drink facility to follow in order to respect the Food Safety Modernization Act (FSMA). The FSMA focus is oriented on prevention in order to reduce potential food-borne health risks.
The food and beverage industry has recently been dominated by trends revolving around health and wellness, natural ingredients and sustainability, and the coffee and tea sectors are no strangers to these trends. Customers tend to display an ongoing interest in beverages with functional benefits and healthy offerings; for example, many are choosing tea as a healthier alternative to sugar-containing products. Being healthier beverages than soft or fizzy or other drinks, tea and coffee have become customer purchase drivers. Tea fits perfectly into the ongoing health trend as it comes from a plant and is a 'clean' beverage. The introduction of coffee blendings, such as mushroom coffee, maca latte and collagen creamers also allow customers to enjoy benefits including gut health, metabolism speed, immunity and morning energy boosts. In addition, coffee and tea continue to be greatly-considered factors in decision making.
The coffee plant can be sensitive, typically demanding specific growing conditions in order to produce flavorful and balanced coffee beans. Warmer temperatures, more frequent droughts and intensified flooding provide increasingly hospitable conditions for insects and fungi to attack coffee plants. This takes a heavy toll on production and explains how climate change poses such an existential threat to the coffee industry. Sustainably grown coffee and tea show how different manufacturing methods exist which do not harm plants and trees or cause deforestation, soil erosion or water erosion, and also highlight the importance of sustainable production and development. Aspects essential to sustainable production involve choosing the right soil suitable for coffee beans, as well as adding to the number of trees planted in a certain area and paying particular attention to the packaging used, particularly in cafés where non-recyclable, single-use pods are finally being replaced with better alternatives.
The US and Canadian economies both contribute to the coffee and tea industry by investing greatly towards the research and development that goes into the processing and manufacturing of the raw materials used in their production. A major player of the industry, Starbucks, was established about fifty years ago in Seattle, Washington, and has spread now in seventy-eight countries all around the globe. Starbucks has approximately 30,000 locations currently and is highly appreciated for its product diversity and quality orientation.
The coffee and tea industry operators in Canada primarily roast and package imported coffee beans in addition to blending and packaging tea.
The industry's distribution channels are dominated by supermarkets and hypermarkets due to the large number of supermarket chains and the permanent change of the retail landscape, for example, ready-to-drink coffees and teas are now sold in large numbers by these channels. Another major distribution channel is the foodservice distributors, represented by the network of distributors that supply products to restaurants, cafeterias, hospitals and other such places.