Highly Accurate and Efficient RFID Solutions
GAO RFID offers several RFID solutions to help improve tracking your assets, managing your inventory, and controlling access and parking for your doll, toy and game manufacturing. With RFID tracking, managing inventory and assets can be as simple as an employee walking through your store with a handheld PC that automatically scans all tagged items.
GAO RFID Doll, Toy & Game Manufacturing Asset Management System
 What It Tracks
Our RFID system can track all doll, toy and game manufacturing assets including:
Moving supplies such as dollies, forklifts
Packing supplies such as: boxes, packing paper, tapes, labels and markers.
Hand tools such as pliers, hammers, bolt nuts
Materials such as paper, wood, plastic, clay, fabric
Injectable molds for dolls, toys, and games
Large or small stitching machines
Operate machines such as drill presses, reamers, flanging presses and punch presses
All of the asset that your doll, toy & game manufacturing center may utilize
Tracking is easy,  a staff member will need a handheld RFID reader and walk or ride through the manufacturing area and storage areas to have assets tracked. The GAO RFID Doll, Toy and Game Manufacturing is designed to meet the requirements of all manufacturers, from small to large operations.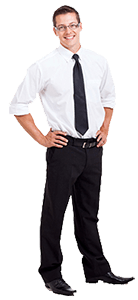 LEARN MORE ABOUT THIS SYSTEM!
Click here to get detailed specifics of how this system will work.
Request a quote or speak to one of our RFID experts
to see how this system WILL save you time & money
GAO RFID Doll, Toy and Game Manufacturing Inventory Management System
What It Manages
 The GAO RFID Doll, Toy and Game Manufacturing Inventory Management System can be effectively used to manage inventory of all the goods your facility manufacturers including:
Dolls and miniatures, doll parts, doll clothing
Action figures
Children's vehicle toys
Crafts and hobby kits such as construction, electronic, wooden models and etc
Electronic and non-electronic toys
Puzzles
Board games
Video game machines
We offer a number of specialized RFID tags that can be affixed to your inventory that can accommodate a number of surface types such as: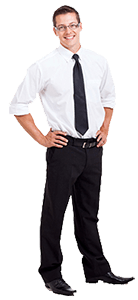 LEARN MORE ABOUT THIS SYSTEM!
Click here to get detailed specifics of how this system will work.
Request a quote or speak to one of our RFID experts
to see how this system WILL save you time & money
In addition to the Doll, Toy and Game Manufacturing Asset Management and Inventory Management Solutions we also offer an RFID Access Control System and RFID Parking Control System that can be tailored to your store's needs and controls who can access areas of your store and parking. Click on either below to learn more.
The Doll, Toy & Game Manufacturing Industry
The doll, toy & game manufacturing industry specializes in designing and creating items that can be used for play. This is a large industry comprising of establishments mainly engaged in smaller sub-industries of manufacturing dolls, toys and games. Not only are these playthings used as a means of entertainment, parents also use them as a tool that contributes to their children's development. Doll, toy and games represent the three growth stages of a child. When they are infants, they play with dolls and stuffed animals. When they become toddlers becoming more aware, they possess more toys with different functionalities and made from various materials like paper, plastic, clays and wood. When they grow to be teenagers or adults, dolls and toys are replaced by games, which require more logic, knowledge, skills and give the players a sense of achievement.
Due to the Industrial Revolution 4.0, the market trends of the doll, toy, and game, the manufacturing industry has changed significantly. Compared to the children in previous generations, nowadays, youngsters are moving away from traditional physical toys and are being enticed by online games and the internet instead. Therefore, it creates a challenge for any toy and doll manufacturers if they still consider children as their main target audience.
For centuries, most toys were handmade. Because of the increased demand from the market, most companies apply mass-production in manufacturing. Since there are diverse designs, models and styles of toy, doll, and game, the manufacturing processes of these playthings are unique. Firstly, the employees cast pieces of plastic in the mold until it is formed. After that, the machine assembles and colors the other parts if it is necessary. The workers in the assembly station will use various pieces of plastic, wood, metal, and fabric to make the cover for the toys. Lastly, they use some hand tools to fasten all the pieces and parts together to make a complete toy. With some playthings such as dolls or action figures, the people standing in the assembly line will link their body components like head, hands, legs together. More specifically, for example, if a doll model requires a fashionable hairstyle, there will be an additional phase that the head of the doll will be sent to a large stitching machine to have the synthetic hair sewed onto the head. The manufacturing processes of board games for example is quite different to the phases of dolls and toys. The workers use a piece of paper to print the playing surface, then glue it in a proper size of cardboard, and finish it by using a bookbinding tool to tape the two halves of the board together. Each manufacturing process is unique for various types of dolls, toys, and games.
Before the doll, toy, and game models are brought to mass production, manufacturers have to test the ideas and designs with many experts of all relevant fields. First, the companies need a prototype from the model makers. If the prototype is accepted, the companies will do some research on how to develop that product, determine appropriate materials which are safe and durable, while at a low cost. After the research and development, the idea will be forwarded to the professional engineers. More complicated or electronic toys might require the participation of plastic engineers, computer engineers, technicians and software programmers. Therefore, employees who desire to work in this industry are asked to have a bachelor degree and may come from any educational background such as engineering, architecture, art, science, and more. However, if someone is keen on working in the production stage, the companies do not require a formal degree beyond high school. Although skills from vocational training about sewing, using patterns, and understanding materials are helpful. The companies will provide extra training sessions to ensure all workers are qualified for their positions. Furthermore, the job in production is repetitive so the ideal workers need patience, attention to detail, ability to complete work quickly and accurately.
The Commercial and Institutional School Construction Industry
Commercial and institutional buildings are the most common types of construction seen and used by the public. The terms "commercial" and "institutional" refer to organizations or establishments that are formed for religious, social, educational, or other similar purposes. This form of construction serves to create buildings for public use, such as churches, banks or schools. The construction of schools may be considered as one of the most important types of public institutions since they are of particular interest to governments, communities, and corporations, as education has become a crucial element for success. Schools provide early childhood, primary, secondary, and higher education opportunities, which in turn provide the necessary skills required to join the workforce.
Due to the importance of education, several hundred thousand public and private school buildings have been constructed all across North America, with millions of students in attendance every year. In the US, large cities tend to have the highest amount of schools; these cities include Los Angeles, CA, Chicago, IL, and New York City, NY, among several others. The school construction market continues to climb as cities and suburban areas continue to grow in geographical and population size and must make education more accessible to the public.
School construction varies for each building, as it must meet the community's needs for which it is created. For example, some residential areas are spread out and have smaller population sizes, while some areas are more densely populated and have lower amounts of space available for construction. This also applies to the types of materials needed, based on certain factors like the environment, city standards, or budget restrictions.
Construction typically requires builders to form lists of materials, which vary in quality, price and quantity. Commercial and institutional construction requires large order capabilities, which now involve GPS delivery and high-tech operating systems to process large orders and move materials. To begin the process of building commercial or institutional schools, school boards, school districts, and city planners must prepare contracts that discuss matters such as site security, environmental and noise control, workers' hours, necessary materials, and deliveries. Once the materials have been decided on, the party responsible for overseeing the construction process may contact special construction supply facilities, that typically make on-site deliveries. Construction also involves a significant amount of both natural and synthetic materials, such as wood, steel, clay, bricks, rocks, plastics, glass, and cement, which may or may not be used depending on their cost, quality, or effectiveness in the type of building being made. Construction supply facilities keep their materials in large enclosed areas like warehouses, in which workers must keep track of inventory and use large, strong moving equipment for the large amounts of heavy, raw materials being ordered. The types of equipment involved in this process often include utility carts, forklifts, and delivery trucks, which are used to lift and move these heavy materials.
To work in this field, employees typically are not required to have any formal education and instead, go through on-the-job training. However, it may be beneficial to attend a trade school or begin an apprenticeship first. Construction work is very physically taxing, dangerous, and difficult. Given the complex nature of commercial and institutional construction, workers often need special certifications or licenses to perform certain tasks, such as rigging, scaffolding, or welding.
Commercial and institutional construction is very complex and includes a very broad range of assets that must be tracked during the ordering process. Each asset in this industry is crucial to the construction of these buildings, providing them with a good foundation, and meeting the standards for the specific type of building and environmental regulations. There are several different facilities or plots of land that house different kinds of raw materials, such as glass, metals, chemicals, woods, etc., often depending on the storage conditions these materials may require.