Convenient, Accurate & Efficient
In Fabric & Textile Mills, Leather & Hide Tanning facilities, it is vital to track all types of equipment and assets, and each producer is faced with the problem of choosing a management system. It is apparent that conventional manual tracking systems are no longer the best option due to a lack of efficiency, wasted time, and money consumption. We can compare manual technology with our GAO RFID Fabric & Textile Mills, Leather & Hide Tanning Inventory Management System. An employee has to carry a handheld RFID reader and walking through the store. The handheld device automatically scans each tag within the range of the item and does not require manual scanning. This reduces errors, improves accuracy, reduces time, and decreases any chance of equipment damage.
What It Can Track and How It Can Help
The Fabric & Textile Mills, Leather & Hide Tanning industry includes the process of manufacturing some products made from leather, fabric, and fur made clothes. Manufacturing is divided into several stages, such as tanning, curing, coloring, and finishing hides and skins. Beginning with is the process of creating leather from animal skin. This material is rather soft, stable, and stretchy; it then can be easily transformed and modified into original boots, garments, bags, and furniture. After the leather is obtained, it is time to tan, or dress leather or fur. All tanneries and leather producers must follow the list of obligations, rules, and international environmental standards in order to avoid ecological catastrophes and the extinction of some animal species. When tanning is complete, the leather or fur begins the process of splitting, shaving, re-tanning, and dyeing. Then the leather is tumbled to make it softer and tighter. During the finishing steps, the leather becomes more desirable and pleasant to the touch. The final steps include some arrangements to get rid of defects, scars, other adjustments to the leather's surface to make it more resistant to harmful liquids and substances. After manufacturing, all products are transported to warehouses and then are distributed to stores and further processing facilities.
Currently, the Fabric & Textile Mill, and Leather & Hide Tanning industries in both Canada, and the United States of America are seeing an increase in demand. The reason for this increase lies in the diversification of the sector and the current economic upturn, so more people now can afford to buy such items. Although, the market relies on staying up to date with current fashion trends and can go out of style quickly.
The Fabric & Textile Mills, Leather & Hide Tanning industry refuses to remain static; it is continually developing and implementing new technologies to stay relevant. The usage of new chemicals during the process of manufacturing, waterproof and breathable technologies like "Amphibiox," new types of textile fibers, and the use of recycled materials to make ecologically friendly clothing are just some of their new approaches. These approaches are very appealing to potential customers and can provoke an increase in sales.
As for the asset regulation process, the focus should be on conventional and old-fashioned methods, but on those that can save you money and time. The GAO RFID Fabric & Textile Mills, Leather & Hide Tanning Inventory Management System can be effectively used to manage inventories of all kinds of assets such as:
Stenter frames
Milling and washing machines
Softening and drying equipment
Color chemical stations
Special equipment for washing of the knitted fabrics
Antipilling systems.
Weft straighteners
Rope openers and squeezing equipment
Dyeing equipment for woven and knitted fabrics, yarn, and fibers
Autoclave pressing machines for wool fabrics
Raising, shearing, and brushing equipment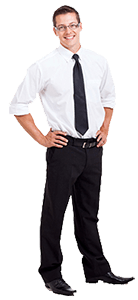 LEARN MORE ABOUT THIS SYSTEM!
Click here to get detailed specifics of how this system will work.
Request a quote or speak to one of our RFID experts
to see how this system WILL save you time & money