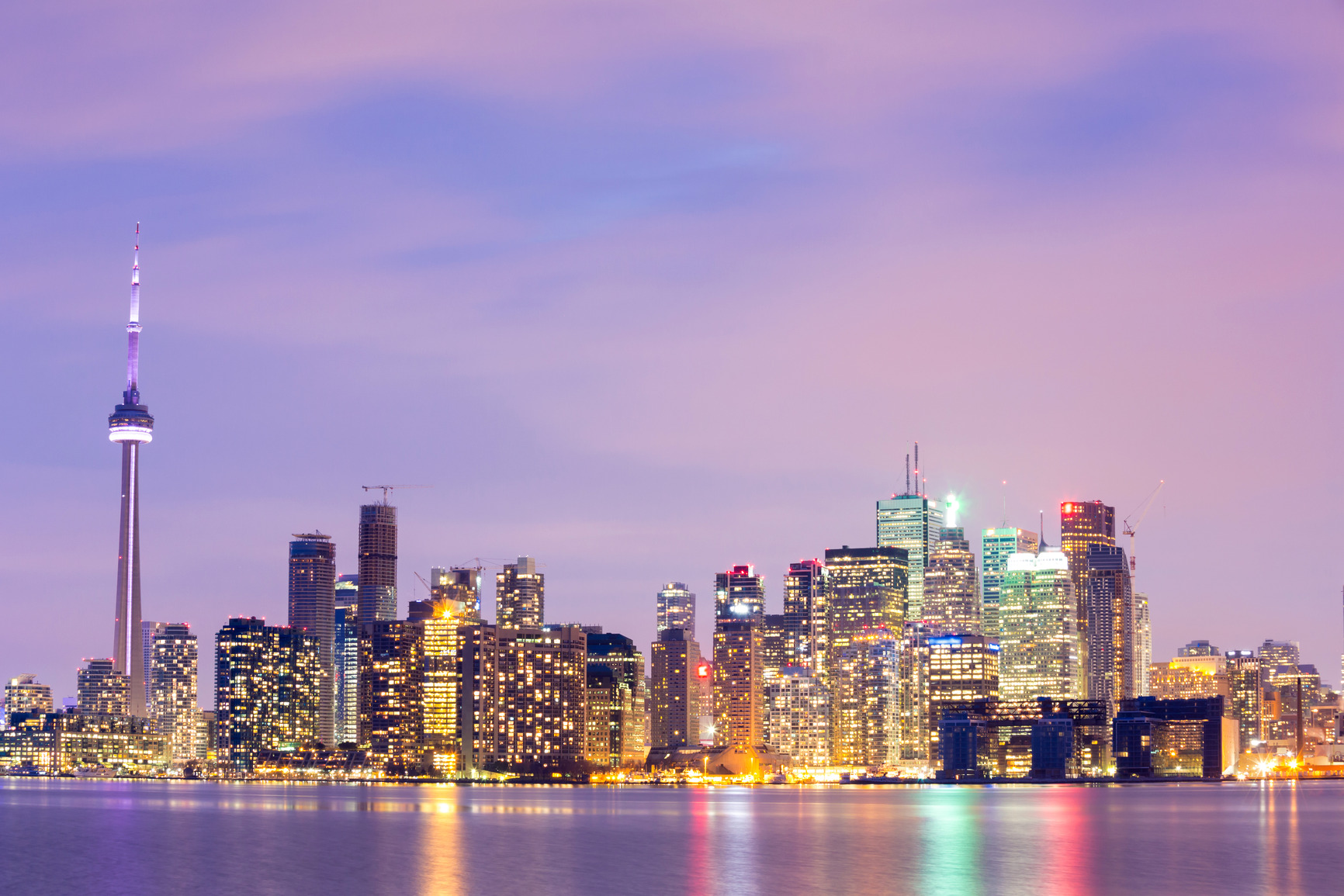 GAO RFID Inc. is a valuable contributor to Toronto's technology sector.  With the company's headquarters based in Canada's largest city, innovation opportunities are endless.  For nearly 10 years, GAO RFID has been an active player across the city — and in the surrounding areas of Mississauga, Brampton, Markham and Vaughan.  The Greater Toronto Area consists of four regional municipalities:  Durham, Halton, Peel and York.  Our company is proud to have served them all, especially in the prominent industries of banking,  and IT.
GAO technology has contributed to the successful movement of more than 6 million people across the GTA.  Each day, millions commute to Toronto's downtown core for work and school.  GAO RFID has alleviated some of the congestion by implementing our Parking Control RFID System at facilities across the city.  Efficiency is maximized when vehicles displaying our tags can move swiftly through the parking gate.  Our parking clients have also benefited from GAO's customized solutions.  They can choose on which platform to run our software (networked or Windows-based).  And on request, we can incorporate a real-time view of all cars on site.
Each day, most commuters are accessing Toronto's vast network of schools and office facilities.  Radio frequency technology is a huge component of building security.  GAO's Access Control RFID System allows our clients to keep a close eye on visitors.  We've crafted a sophisticated badging scheme that allows operators to control entrance permissions using GAO's highly-intuitive tag and reader system, restrict access to sensitive zones by imposing a higher tier of security to certain areas or closely monitor the movement of all users using unobtrusive techniques
Although the commercial sector is a driving force of economic success, we cannot underestimate the influence of Toronto's airport.  Pearson International sees nearly 40 million passengers per year, bringing in business tycoons and tourists from around the world.  Our RFID System for the airport sector is crucial when it comes to the travel sector.  The success of this system lies within our GenTop Standalone RFID Reader Writer.  It easily monitors all passengers boarding their flights.  This system is a popular choice for both private airlines and other transport operators. Our high quality Readers are what make these Systems so successful.  Our series include, but are not limited to:
Active 2.45 GHz:
USB RFID Reader/Receiver
Gain Adjustable RFID WiFi Reader/Receiver
Gain Adjustable RFID Reader/Receiver
For more solutions, contact us for a customized assessment.  Discover why GAO RFID is the trusted choice for thousands of businesses in the GTA.  Our certified professionals are experts in managing the logistics of this highly diversified region.