The GAO RFID College and University Asset Management System
With this RFID solution, the asset management of your university can be done simply by having an employee drive through campus while holding a handheld computer with an RFID reader, which tracks the tagged assets.
This system is scaleable for large to small colleges and unversities with a diverse range of assets spread all over a campus.
Applications of the GAO RFID University Asset Management System
The GAO RFID University Asset Management System can be modified to fit the needs of universities of various sizes, including smaller community colleges.
There are all kinds of universities, including those that specialize in specific areas such as:
Business management
Marketing and finance
Humanities, such History and Modern Languages
Performance arts, such as Drama or Music
Engineering and technology
Social sciences, including Law, Politics and Journalism
Life sciences and Medicine
Mathematics, Chemistry and Physics
This system is scaleable for smaller universities or colleges to large multi-building sizes universities or colleges.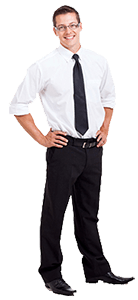 LEARN MORE ABOUT THIS SYSTEM!
Click here to get detailed specifics of how this system will work.
Request a quote or speak to one of our RFID experts
to see how this system WILL save you time & money
The College and University Establishment
A college or university is an institution dedicated to educating students in specific fields of study such as Law, Medicine, Arts, Humanities, Communications, Sciences and more.  Public universities are funded by local and state governments, whereas private colleges rely heavily on tuition, fees, donations and funding from private sources.
It is an investment in education for the betterment of a country's population. It involves cooperation between universities and companies in order to develop innovative services or improve on ones that already exist. Continuing education programs are often available for those who work in industries that evolve and change over time. This is important for people who have careers in fields such as medicine, in which new or improved procedures and treatment methods are constantly being discovered and developed.
Many universities provide ways for students to pay for college as part of an incentive. The Office of Federal Student Aid provides an estimated $120 billion in loans in the United States annually. On average, 57 percent of financial aid dollars awarded to undergraduates are in the form of grants, with another 34 percent being federal loans.
Universities contribute to the quality of the workforce, which increases general productivity and allows for economic growth in a country. Data collected from a 2016 study conducted by The National Bureau of Economic Research indicates that the increase in numbers of universities across 78 countries positively correlated with future growth of GDP per capita.
There are global implications as well. According to the U.S. Department of Commerce, international students contributed $44.7 billion to the U.S. economy in 2018. Research conducted at UC Merced found that 97 percent of graduates that had studied abroad were able to find employment within a year of receiving their degrees.
When it comes to marketing, one of the top priorities of higher education is to tailor a university's programs to fit student interest and industry demand. To help with this, most universities use a method known as marketing automation, which involves digitally tracking interactions with prospective students, usually through text messages, emails and social media accounts. According to their website, Algonquin College was able to increase enrollment by 71 percent by using digital marketing techniques. Another emerging trend that is fast gaining traction among universities for marketing purposes is live streaming. Universities are using Facebook live and Snapchat to live stream sporting events and even classroom lectures.
University establishments can be found in large numbers across the U.S. and Canada. According to US News, Massachusetts Institute of Technology ranked number one on a list of top 100 universities in the United States in 2019. 11,520 students were enrolled at MIT during the 2019-2020 academic year, and the university boasts a large number of alumni who have gone on to gain tremendous success in their different ventures, with 95 of their past graduates having become Nobel Laureates. Another college known for the success of its alumni is Tisch School of the Arts at NYU, a world-renowned liberal arts college. The most notable among its alumni include JD Salinger, Stephanie Germanotta (Lady Gaga), Woody Allen and Andy Samberg. The University of Alabama, known for its football team, also adds its fair share to the number of alumni that have gone on to achieve prosperity, with many of the university's alumni having gone on to play professional football in the NFL on teams that include the Chicago Bears, Green Bay Packers, the Los Angeles Chargers and the New York Jets.
Due to the expansive size of most universities – which are generally made up of a number of buildings scattered across a vast area or even an entire town – asset tracking becomes necessary. With each building being home to a multitude of classrooms, all of which hold within them a myriad of assets such as blackboards, projectors, desks, chairs, papers and computers, and all of which are frequently used by hordes of students each day, tracking every asset proves beneficial to the establishment as a whole. This ensures that assets will always be accounted for and the universities will most likely not incur any major losses in terms of said assets.