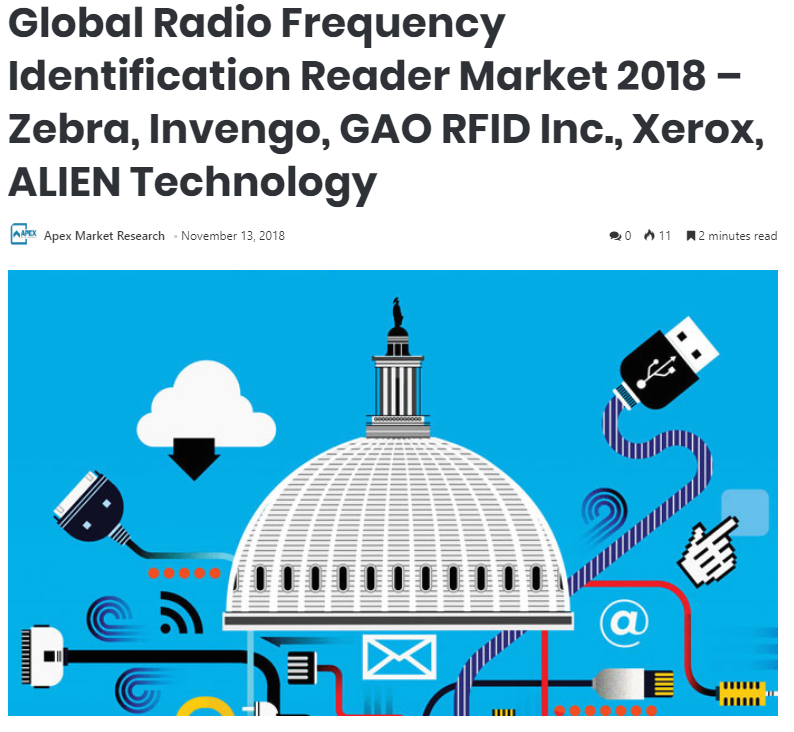 The Global radio frequency identification reader market report provides insights about various market drives and restrains that are influencing RFID reader market during the forecast period between 2018 and 2025. RFID reader market in North America, Asia Pacific, Europe, Middle-East and Africa are analyzed.
Details about production, capacity, consumption, Imports, and exports of RFID readers in all the major regions are provided. Porter's Five force of RFID reader market is analyzed to determine the potential of the RFID reader market. Market share analysis of key industry players is provided.
The listed major key players in the industry are-
Zebra
Invengo
GAO RFID Inc.
Xerox
ALIEN Technology
Spectra Vision
Impinj
Honeywell
Datalogic
TSL
CAEN RFID
CIPHER Labs
Unitech
GAO RFID is recognized as one of the key players in the RFID reader market. GAO RFID provides a wide range of RFID readers that cover all the major applications and is available in all the major regions. GAO RFID readers are designed to meet the demands in the different business environment.  GAO RFID readers are designed to comply with global frequency standards and are available with different features, which make them compatible with various RFID Tags.
https://thestocknewsnow.com/2018/11/global-radio-frequency-identification-reader-market-2018-zebra-invengo-gao-rfid-inc-xerox-alien-technology/