Global RFID Market – Industry Trends and Forecast to 2024
<![CDATA[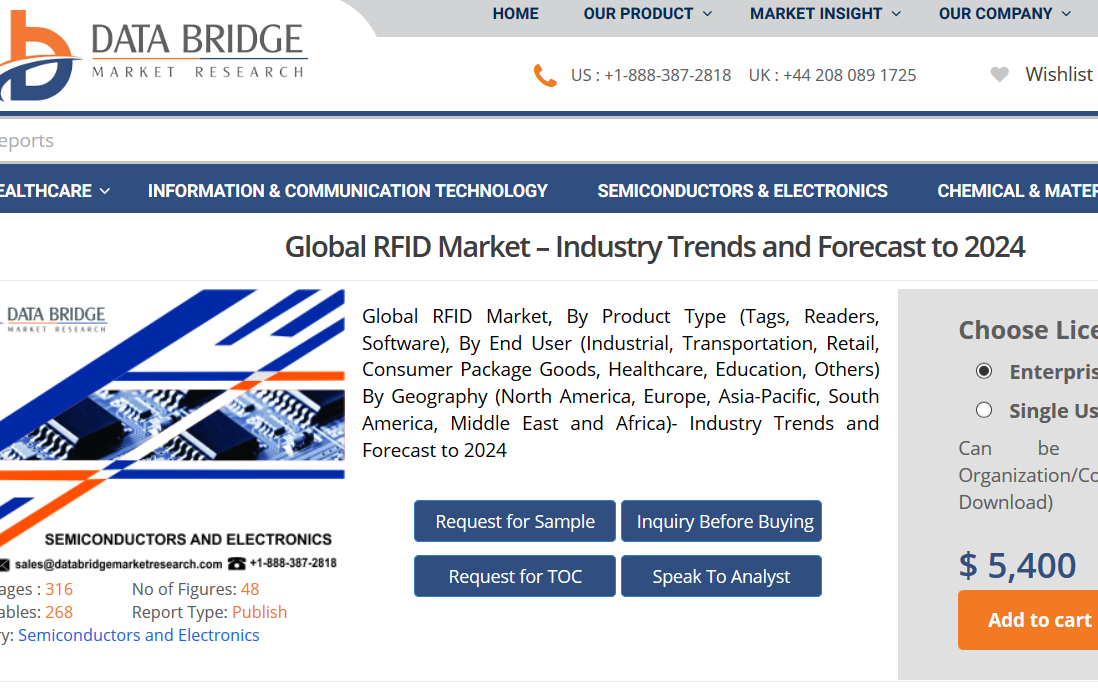 GAORFID is a world leader in RFID products, systems and solutions. It offers a large and varied selection of RFID hardware including readers and tags that cover a broad range of frequencies. Specialty RFID readers and tags that are customized to meet various specific needs of every industry are also offered by GAORFID. Not only that GAORFID also offers RFID peripherals such as RFID printers, relay controllers, antennas, transmission terminals etc. With over 20 years of experience and over 1000 RFID systems deployed in more than 40 countries, GAORFID has earned itself a reputation of being a professional and reliable company. GAORFID has been recognized as a key player in several sectors across the world by leading market research provider companies. GAORFID figures in several market research reports as a major global player in RFID readers, tags and systems market. Global RFID Market – Industry Trends and Forecast to 2024 The article discusses global RFID market status. It contains data for historic years 2015, the base year of calculation is 2016 and the forecast period is 2017 to 2024. The global RFID market is being driven by retail industry, enforced laws for labelling animals, increasing use of security and access control applications. Increasing installation of RFID is being carried out in manufacturing units. RFID is also being used for productivity improvement. The global RFID market is segmented on the basis of products, end user and geography. The global RFID-market is segmented into tags, readers and software tools. Leading RFID vendors are:
GlobeRanger
Smartarc N.V.
CCL Industries Inc.
Alien Technology
AEN RFID S.r.l
GAO RFID Inc.
Impinj, Inc.
Invengo Technology Pte. Ltd.
Mojix, Inc.
Nedap N.V.
ThingMagic
Honeywell International Inc.
ZIH Corp.
GAORFID is recognized as one of the major vendors in the global RFID market. GAORFID offers a comprehensive range of
RFID Readers
,
RFID Tags
,
Software
and
Systems
for sectors such as transportation, retail, consumer packaged goods, healthcare, education and others.]]>