ACTIVE LONG-RANGE 
RFID PERSONNEL TRACKING SYSTEM
"Always-On" People Tracking
Track up to 300 feet, detect from multi-levels, and anti-collision reading: Get ready for an enhanced personnel tracking experience.
Track and Monitor Your Personnel
The GAO RFID Active Personnel Tracking System is our enhanced people monitoring solution that offers organizations long range, real-time, indoor or outdoor locationing abilities. Using Active 2.45 GHz or 433 MHz RFID technologies, the Active Personnel Tracking System is "always on"—providing you with the most up-to-date information on employee/visitor/contractor movement and location. Do you have a multi -floor office and require tracking your personnel precisely to the floor they're on and the zone they're in? The Active Personnel Tracking System is designed to address this need.
The Active Advantage:
Automatic zone-based tracking

24/7 monitoring and alert system

Reader zone based visibility

Anti-collision reading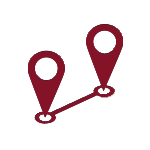 Long Range Tracking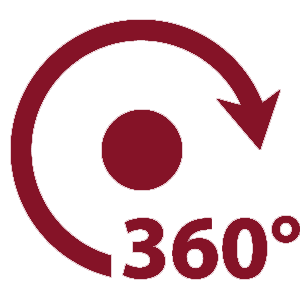 360 Degree Detection

Anti-Collision Reading

Zone-based Visibility
How Does Active RFID Personnel Tracking Work?
The GAO RFID Active Personnel Tracking System is powered by three main components:
Web Application
Active RFID Readers & Antennas
Wearable Active RFID Identification Tags
By using the GAO RFID Active Personnel Tracking System, the movement of every employee can be tracked in real-time, and the data is recorded on the server. Our web application enables your managers to enter into a real-time map view of any floor in the building and access a wide range of reports from any device with an Internet browser.
Our Customers in These Industries Use It to Track Their Personnel

Professional Services Offices
From startups to accounting firms, professional services offices are using our Active Personnel Tracking System to keep their employees safe and productive.

Manufacturing Facilities
Whether it's machine tooling, chemical processing, or aircraft production, our Active Personnel Tracking System keeps employees accounted for.

Retail Stores
Big box stores, chain stores, supermarkets, and boutiques all benefit from our Active Personnel Tracking System to know where their employees are located.
Book a Demo
Want to see how our Active Personnel Tracking System can help your organization track and monitor employees, visitors, and more? Our Expert will walk you through a demo!
[contact-form-7 404 "Not Found"]
We are here for you.  We can help tailor an RFID Personnel Tracking System around your client's needs including custom reports and software solutions combined with all the right hardware. 
Our experts are here to help you with all questions, needs and support.