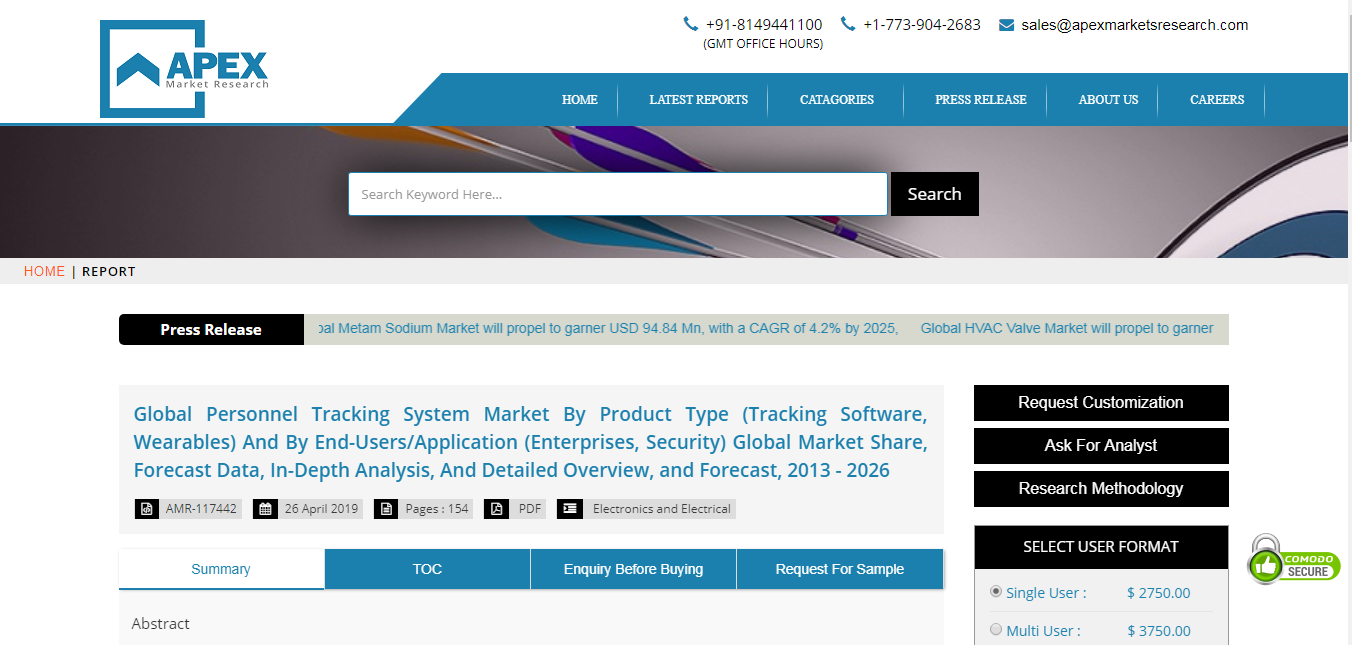 Global Personnel Tracking System Market is accounted for xx USD million in 2019 and is expected to reach xx USD million by 2026 growing at a CAGR of xx% during the forecast period. The report offers in-depth insights, revenue details, and other vital information regarding the global Personnel Tracking System market and the various trends, drivers, restraints, opportunities, and threats in the target market till 2026.
The report covers an in depth description, competitive scenario, wide product portfolio of key vendors and business strategy adopted by competitors along with their SWOT analysis, revenue, sales and Porter's Five Forces Analysis.
The major players operating into Personnel Tracking System Market include:
RavTrack
Gao RFID
Northern Apex
Ascent Solutions Pte Ltd
SeaRoc Group
Vilant Systems
Wavetrend
Borda Technology
AFC International
Aetos
GAO RFID is mentioned as one of the top manufacturers of people tracking systems market. The GAO Personnel Tracking System is a fully integrated personnel tracking solution that can monitor personnel in real-time. GAO Personnel tracking system promotes safety, provides security and encourages accountability for business. GAO RFID provides personnel tracking systems for Construction sites, Educational & healthcare institutes, Events & conferences, Manufacturing plants, and Offices.