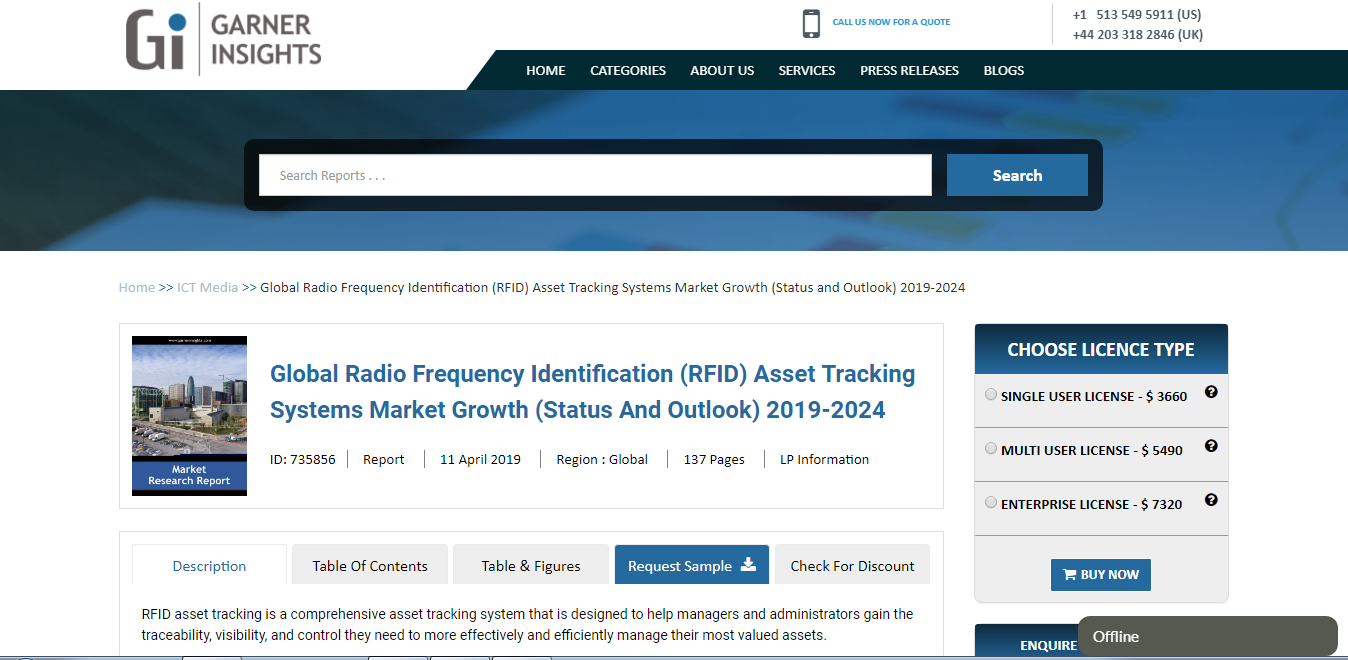 RFID asset tracking is a comprehensive asset tracking system that is designed to help managers and administrators gain the traceability, visibility, and control they need to more effectively and efficiently manage their most valued assets.
This report presents a comprehensive overview, market shares and growth opportunities of Radio Frequency Identification (RFID) Asset Tracking Systems market by product type, application, key companies and key regions.
The key manufacturers covered in this report:
GAO RFID
CYBRA Corporation
American Barcode and RFID
Coresonant Systems Pvt Limited
Omni-ID
Litum Group
Entigral Systems
Great Eastern Idtech Pvt
Roper Technologies,Inc
Orbcomm Inc
Bar Code Integrators, Inc (BCI)
RMS Omega Technologies
GAO RFID is considered as one of the key players in Asset Tracking Systems. The GAO Asset Tracking System has been successfully applied to the Oil & Gas Industry, Manufacturing Industry, Construction Industry. By using RFID Asset Tracking, an enhanced visibility of the containers is provided, giving you the ability to locate them within the expanse of your supply chain. Thus GAO RFID  ultimately reduces your cost of ownership for returnable containers and puts knowledge in your hands.
https://garnerinsights.com/Global-Radio-Frequency-Identification-RFID-Asset-Tracking-Systems-Market-Growth-Status-and-Outlook-2019-2024