The Global Retail RFID security tag market report analyzes the retail RFID security tag's current market potion, future forecast, growth opportunity, key markets, and key players. Top manufacturers in North America, Europe, Japan, China, India, Southeast Asia, and other regions are studied.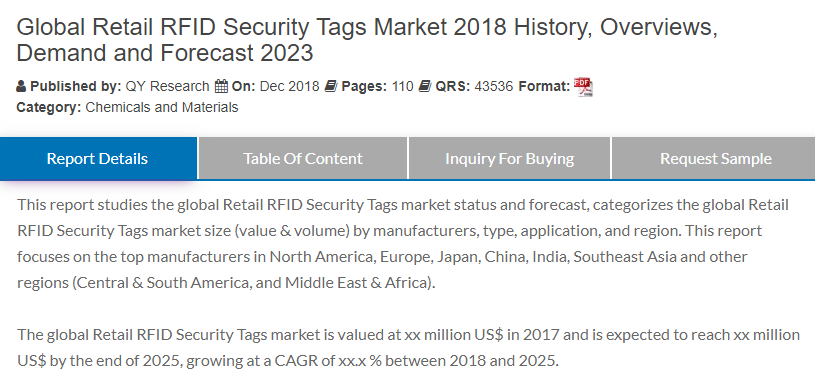 Top Manufactures Retail RFID security tags
Alien Technology
Avery Dennison
SMARTRAC
SML Group
ZIH
Core RFID
Globe Ranger
GAO RFID
Honeywell International
Impinj
Invengo Technology
Mojix
Omni-ID
ORBCOMM
Tyco Retail Solutions
This report cites GAO RFID as one of the top major manufacturers in retail RFID security tag industry. GAO RFID provides a wide range of RFID security tag collection that appeals to various needs in the retail industry. From paper tags to locking apparel tags and flexible label tags, GAO RFID retail security tags will help retailers create smart labeling to track inventory, improve product replacement, security and reduce the time customers spend in the check-out lines.