Global RFID Market Analysis 2025 Study with Top Companies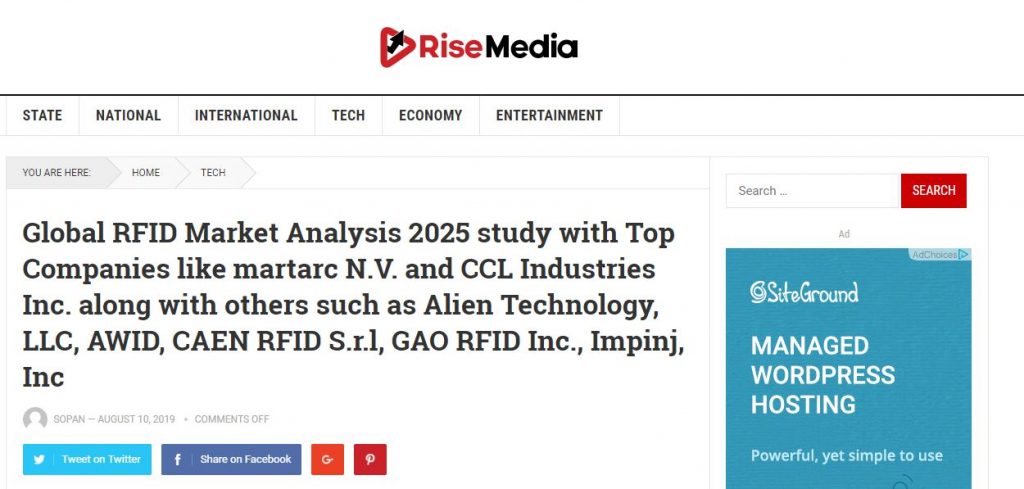 This report provides a detailed analysis that includes information on key market players and their marketing strategies. The report consists of essential data and statistics about the nuances of the RFID market. The marketing data is segmented on the basis of applications, end-clients, and types of product, administrations, and different elements
GAO RFID is a national leader in RFID products and system. Our large selection of RFID hardware including readers and tags cover a broad range of frequencies. We also offer specialty RFID readers and tags that are customized to meet various specific needs of every industry.
 We were mentioned as a key player in the RFID markets:
Alien Technology, LLC, AWID, CAEN RFID S.r.l, GAO RFID Inc., Impinj, Inc., Invengo Technology Pte. Ltd., Mojix, Inc., Nedap N.V., ThingMagic, Honeywell International Inc., and ZIH Corp.