Railway Management System – Market Analysis, Trends, and Forecasts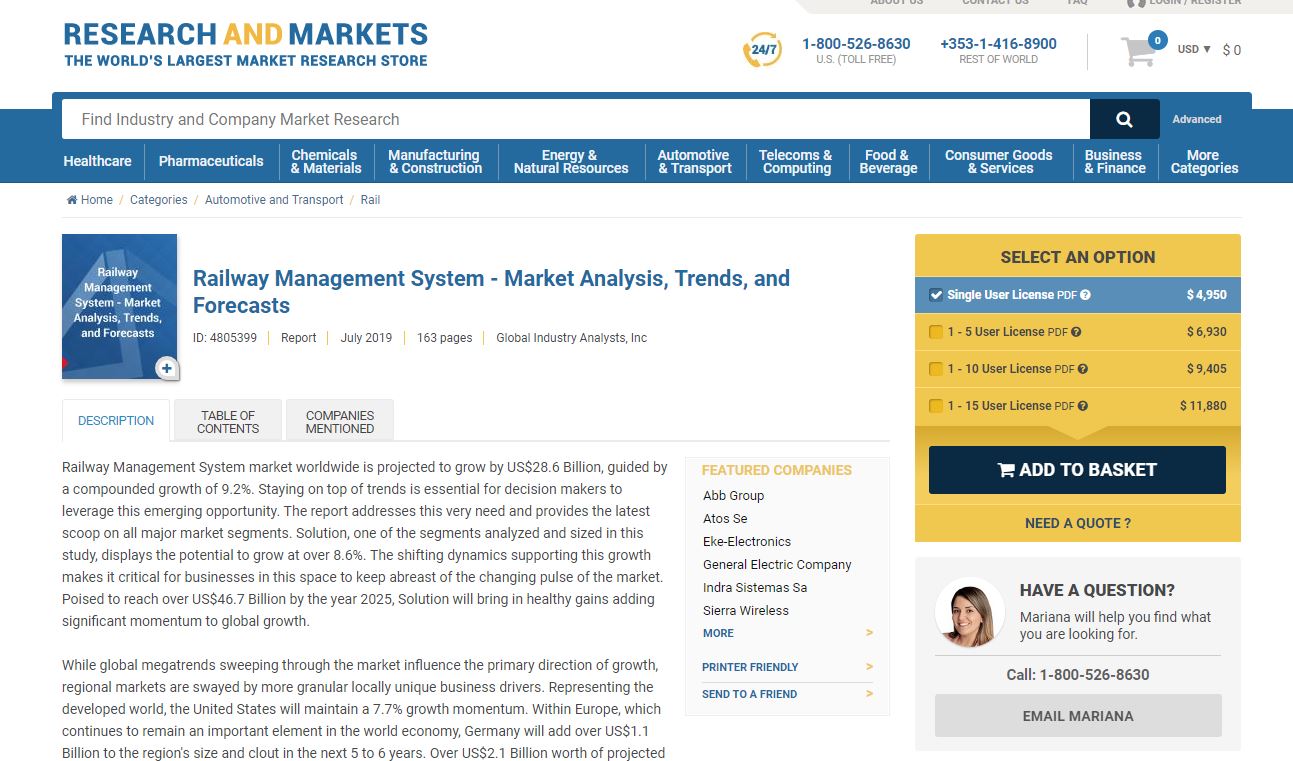 This report helps its readers stay on top of trends and is intended for decision-makers to leverage emerging opportunities. The report addresses this very need and provides the latest scoop on all major market segments such as details on the product type, predictions for market increase and even the current market of the product as well as the major players in the market.
GAO RFID is a world leader in RFID products, systems and solutions. With over 20 years of experience and over 1000 RFID systems deployed in more than 40 countries, GAO RFID has earned itself a reputation of being a professional and reliable company. GAO RFID provides a suite of solutions that help to reduce costs, improve operational efficiency, and ensure safety; enabling all users to make the most effective clinical and business decisions.
We were mentioned as one of the major players in this market: ABB Group (Switzerland); Alstom SA (France); Amadeus IT Group SA (Spain); Ansaldo STS SpA (Italy); Atos SA (France); Bombardier, Inc. (Canada); Cisco Systems, Inc. (USA); DXC Technology Company (USA); EKE-Electronics Ltd. (Finland); Eurotech SpA (Italy); Frequentis AG (Austria); GAO RFID, Inc. (Canada); General Electric Company (USA); Hitachi Ltd. (Japan); Huawei Technologies Co., Ltd. (China); IBM Corporation (USA); Indra Sistemas SA (Spain); Nokia Networks (Finland); OptaSense (United Kingdom); Siemens AG (Germany); Sierra Wireless, Inc. (Canada); Tech Mahindra Ltd. (India); Thales Group (France); Toshiba Corporation (Japan); Trimble, Inc. (USA)