GLOBAL RFID MARKET REPORT, HISTORY AND FORECAST 2014-2025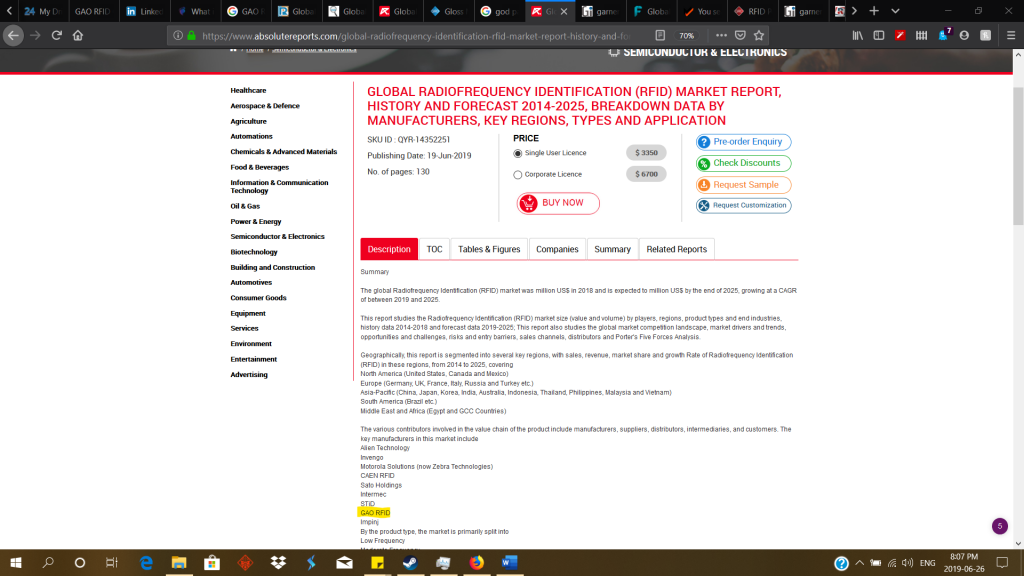 GAO RFID is a well-known name in the RFID market with a history of over 20 years of innovation, offering a wide range of RFID products and RFID systems. We provide smart solutions for your businesses needs, making it more efficient and time saving. Check our wide range of RFID products at our website and find a product to make your businesses more efficient.
This report gives insights of the Global RFID market. This report provides data related to growth rates (both historic and anticipated ), market size in terms of sales and revenue. This report segments market in terms of major manufacturers and their market shares, major regions as well as type of RFID instruments and their applications.
Key players in this market include:
Alien Technology
Invengo
Motorola Solutions (now Zebra Technologies)
CAEN RFID
Sato Holdings
Intermec
STiD
GAO RFID
Impinj