RFID Scanners Market Research Report 2019-2025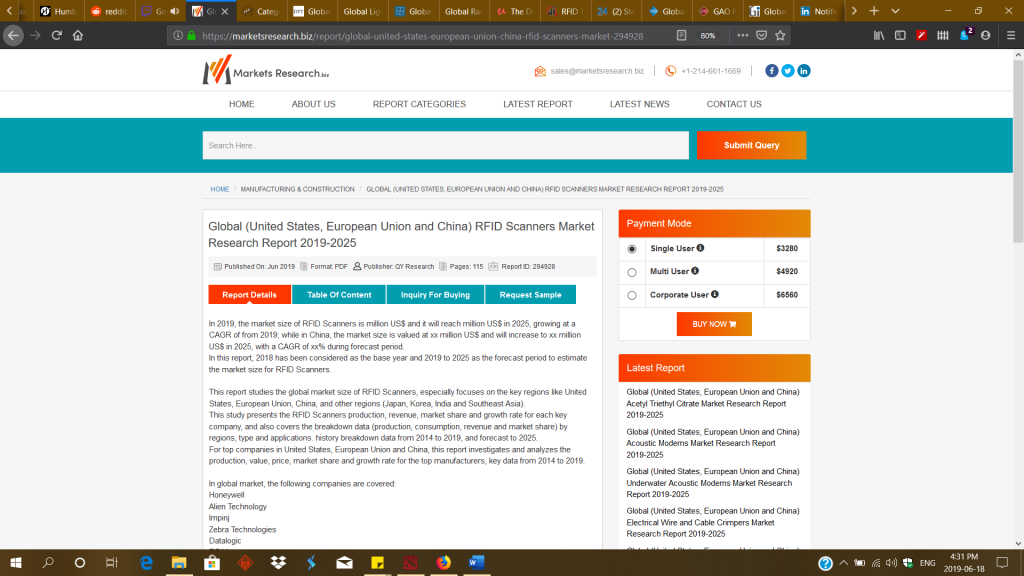 The research in this report is focused on the Global RFID scanners market. It covers the analysis of this market in terms of region, key players and their revenues, sales, growth rates and their market shares. This report also covers historic growth rates of entire RFID scanners market as well as future projections up to 2015 in terms of revenue, sales, production, etc. as well as the factors affecting them. In this report, market segmentation is done based on region, major companies, type of scanner, use of scanner.
This report mentions the following companies as global leaders of RFID scanners market
Honeywell
Alien Technology
Impinj
Zebra Technologies
Datalogic
RF Ideas
TSL
CAEN RFID
Cipher Lab
Fieg Electronics
Unitech
GAO RFID
Mojix
GAO RFID offers a wide selection of RFID scanners that are designed to suit the needs of various industries and sectors. GAO RFID offers various choices of scanners such as low frequency, high frequency, ultra high frequency (UHF) with features such as Bluetooth, NFC, barcode scanners, and more that can be used in various business environments to save time and increase productivity and efficiency.