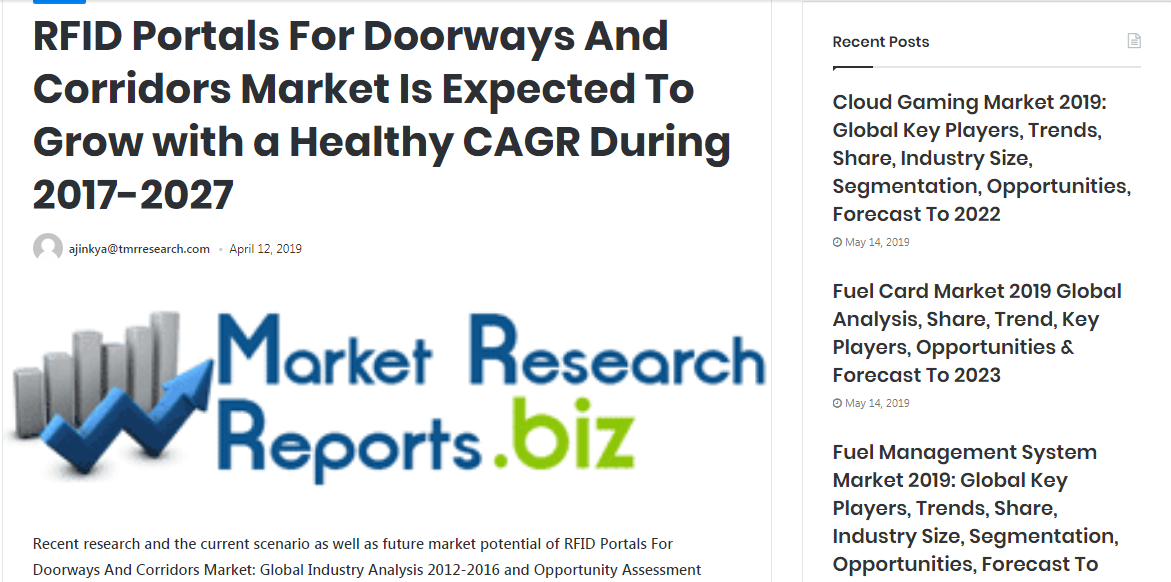 The term "RFID portal for doorways & corridors" is usually used to define a specific bottleneck through which "things" are moved, and which has RFID readers purposefully located to read RFID tags on the "things" moving through the bottleneck. The RFID portal for doorways & corridors is ideal for tracking equipment, files, assets, document, and people in interior environments passing through corridors, doorways, and hallways. The key element in the RFID for doorways & corridors are the antenna, the reader, and the controlling software.
Few of the prominent players in the RFID portals for doorways & corridors market are as follows
Jamison Door Company, Inc.
Atlas RFID Solutions, Inc.
Impinj, Inc.
SageData
GAO Tek & GAO Group Inc.
RFIDSupplyChain
Barco, s.r.o.
GAO RFID is mentioned as one of the top manufacturers in the RFID portal for doorways & corridors market. GAO RFID provides a wide range of RFID portals designed for reading tags in the entrance, gate, door, and corridor zones. GAO RFID portals can be used for asset and inventory tracking in both retail and office applications. GAO RFID portals offer an esthetic way to build RFID reading capabilities into any environment, making RFID interrogating visually unobtrusive and highly automated.