Global RFID System Market Report 2019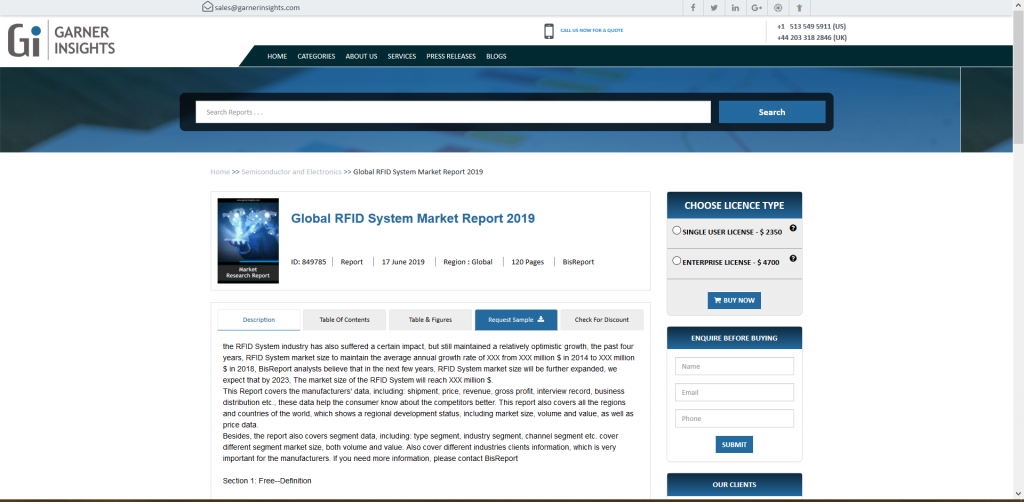 The Global RFID System Market report studies data of RFID system market for the annual year 2019. It provides an overview of the current market size (by volume, value as well as by region), and identifies the key players in every region across the globe. Also, this report includes market segmentation data such as type segment, industry segment, and channel segment as well as each market segment size by volume and value.
The report mentions the following manufacturers as key players in this market:
Datalogic
Honeywell International
Zebra Technologies
Acreo Swedish ICT
Alien Technology
Avery Dennison Checkpoint Systems
CipherLab
CoreRFID
FEIG ELECTRONIC
Fujitsu
GAO RFID
Impinj
ORBCOMM
Smartrac
Unitech Electronics
GAO RFID is a well-known name in RFID system market across the globe. GAO RFID provides RFID systems facilitating solutions which enhance productivity, increase time efficiency, track assets and more. They serve every industry and sector, and offer advantages in efficiency, resources and cost.