Lab Track: RFID Tracking System for Laboratories
Click on an icon below to see how you can use one or all of Lab Track's tracking components:
What is Lab Track?
Lab Track is designed to track anything that needs to be tracked and is taggable in a medical laboratory setting. It uses RFID or barcode for tracking primarily within laboratory facilities, and GPS for tracking during transportation. It supports RFID, barcode, or GPS, and any of their combinations.
The Lab Track System can be easily configured to track one or multiple categories of lab items. The standard offering includes 4 categories:
Specimen Track

Lab Asset Track

Lab People Track

Lab Access Control
The Lab Track Software is offered in the following 3 versions:
On a local server

On a customer's cloud

On GAO's cloud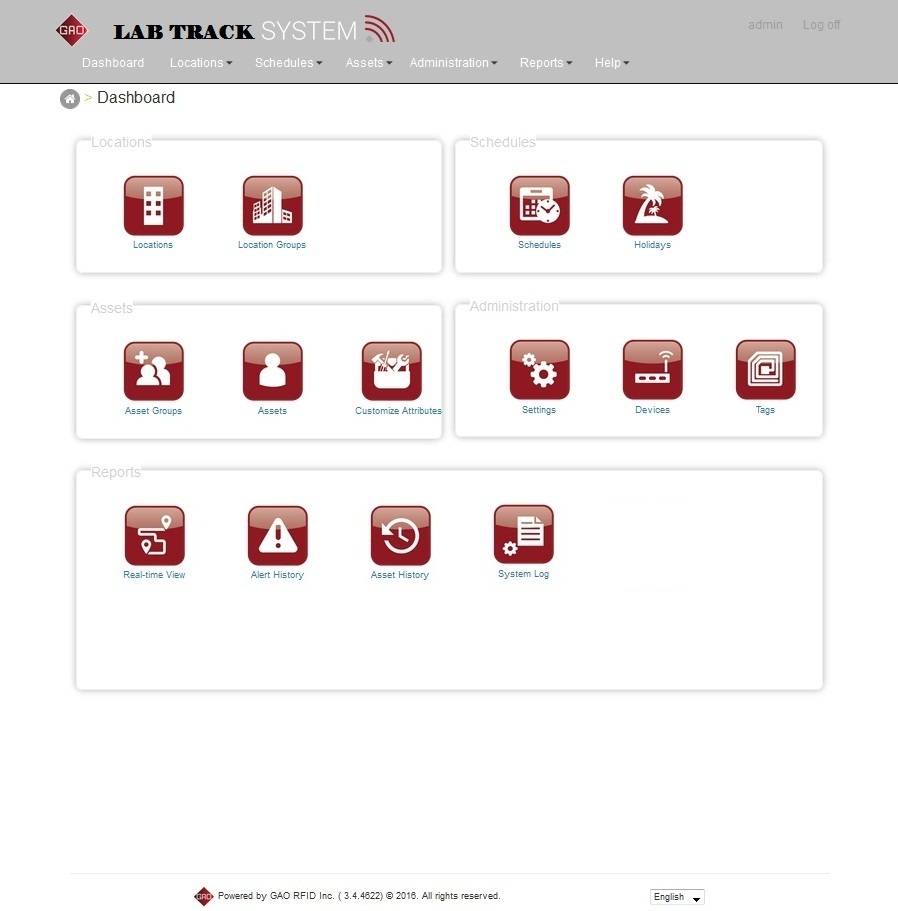 Track Every Aspect of your Laboratory Environment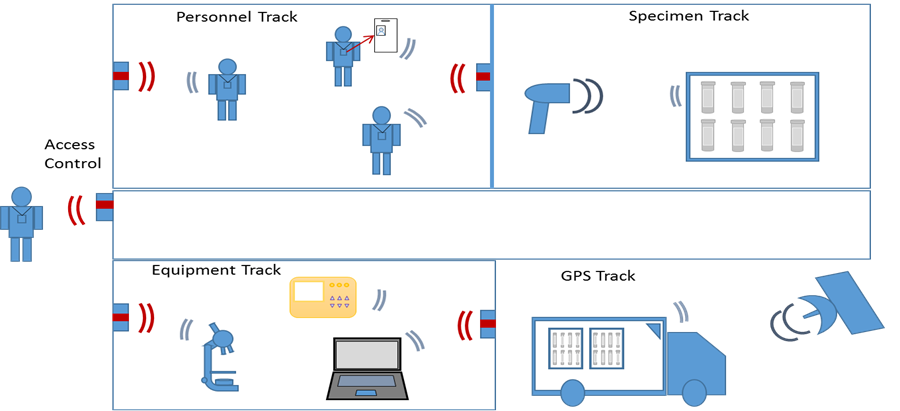 Learn More about Lab Track
We have the technology to support you.  We can help tailor a Lab Track system around your healthcare client's needs including custom reports and software solutions combined with all the right hardware to help track the most important assets in the healthcare environment. 
Our experts are here to help you with all questions, needs and support.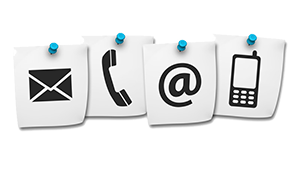 Would you like to know more about the Lab Track System and how it can be used in your laboratory environment?
Please contact us and one of our experienced sales staff would be more than happy to answer all your questions!