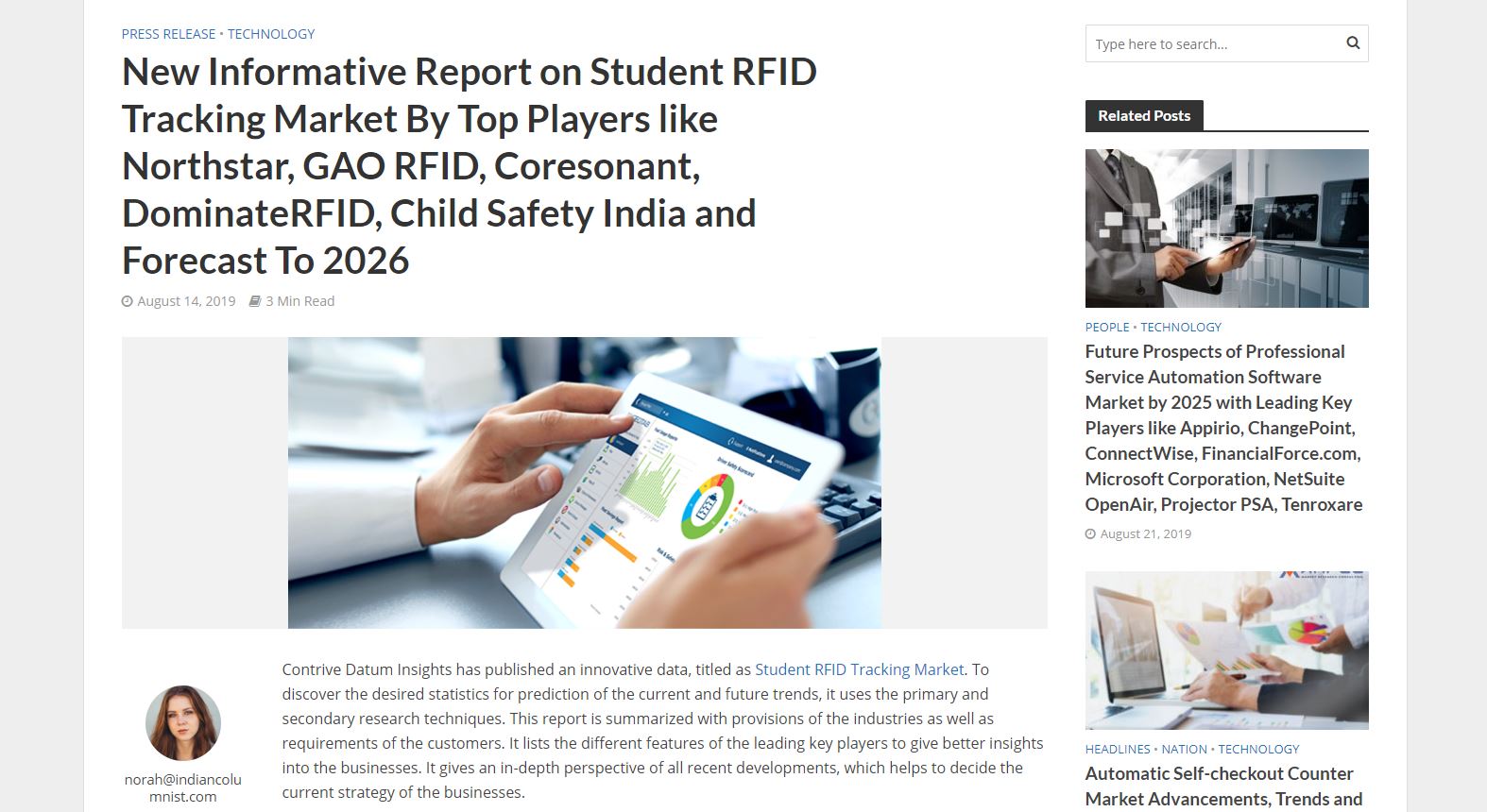 This report uses statistics to make predictions for the future of this market. It utilizes primary and secondary research techniques to achieve this goal. It lists the different features of the leading players to give better insight into the businesses involved. It gives an in-depth perspective of all recent developments, which helps businesses create smart marketing strategies.
GAO RFID is a national leader in RFID products and system. Our large selection of RFID hardware including readers and tags covers a broad range of frequencies. We also offer specialty RFID readers and tags that are customized to meet various and specific needs of every industry.
We were mentioned as a key player in the following RFID markets:
Northstar, GAO RFID, Coresonant, DominateRFID, Child Safety India, Datalogic, Seon, STECH ID Solutions.